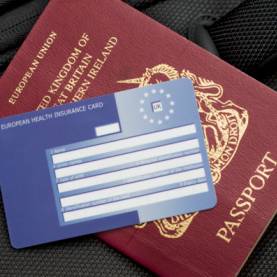 The Office of Fair Trading (OFT) has shut down a host of websites that charged travellers for applying for what should be a free European Health Insurance Card (EHIC).
It says many unofficial sites "tricked" consumers into parting with cash to get the card which offers free or reduced-cost state-provided medical treatment in most European counties (see the EHIC and Cheap Travel Insurance guides).
We highlighted the dangers of using these copycat websites that typically charged £10, and other sites that charge for free services, last month (see the Beware copycat sites MSE News story).
One website, www.ehiconline.com, has been suspended by its domain name registrar following OFT concerns. Another, www.e111-online.com, has voluntarily ceased trading.
The OFT forced three other websites to sign agreements not to engage in "deceptive selling practices". This means they can charge a fee to forward your application to the NHS but they cannot pretend to sell you the card, as many previously did.
When MoneySavingExpert.com tried to visit the trio – www.ehic.org, www.thejwsgroup.com/ehicservice, and www.ehic.uk.com – they were unavailable.
To apply for a free EHIC, go to the official EHIC.org.uk page. Some travel insurance policies will be invalid if you do not have one.
Prior to today's announcement, when you looked up EHIC on internet search engines, many fee-charging sites appeared high in rankings, which led many consumers to pay unnecessarily.

OFT action
The OFT, whose investigation was launched in March, says many consumers believed they were paying for an EHIC via the official site, and were unaware that EHICs are available free from the NHS.
It says these traders breached the Consumer Protection from Unfair Trading Regulations 2008 and, in some cases, the Electronic Commerce (EC Directive) Regulations 2002.
The websites were found to be misleading as they mimicked the EHIC brand, used an official sounding domain name and omitted important information by failing to clearly disclose that they were not the official provider of EHICs.
Heather Clayton, from the OFT, says: "While it is not unlawful to charge money for a reviewing and forwarding service, traders must be clear about the product or service they are offering, and not trick consumers into parting with money for services they don't want.
"People seeking to obtain government-funded services such as an EHIC should check carefully that they are using an official government website."
Further reading
Travel cover: EHIC and Cheap Travel Insurance
Don't pay to enter the States: Beat Esta Charges