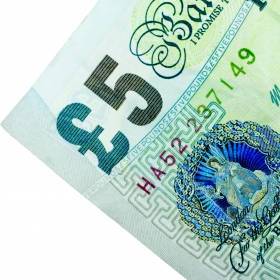 Consumers were warned today that borrowing rates could rise further after tough new regulations were drawn up to boost the amount of spare cash held by banks.
The chilling message from the British Bankers' Association (BBA) comes at a time when some rates are already at record highs (see the Cheap Loans, and Cheap Credit Card Loans guides).
Angela Knight, chief executive at the BBA, says the move would end the "cheap money era" as it becomes more expensive to run a bank. Costs, she says, will be passed onto consumers through higher loan and mortgage prices.
Record borrowing rates
Yet consumers don't exactly have it easy now, despite Bank of England base rate standing at a 0.5% historic low, as it has done since March 2009.
Financial data firm Moneyfacts reports overdraft rates are at a record high at a typical 19.1% (see the Overdraft spike MSE News story).
It says credit card rates, at an average 18.8%, are the highest in twelve and a half years; while loan rates, at a typical 12.8%, are the highest in a decade.
Only mortgage holders are paying relatively low rates as a typical two-year fix rate is 4.48%, the lowest on record.
Bank rules
Regulators agreed rules last night which will force banks to more than double the reserves they hold under new global regulations designed to prevent a repeat of the financial crisis (see the Best Bank Accounts guide).
UK bank shares rose after news of the deal, with Britain's major players expected to emerge largely unscathed.
Shares in RBS and Lloyds rose 3%, with Barclays stock up nearly 1%.
Additional reporting by the Press Association.
Further reading/Key links
Top deals: Best Bank Accounts, Top Savings
Borrow for less: Cheap Loans, Slash Existing Loan Costs, Cheap Credit Card Loans, The Remortgage Guide, Free Mortgage Guide