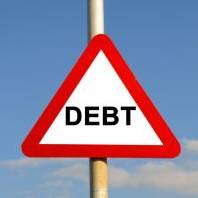 More than 100 debt management firms face losing their licences after the trading watchdog uncovered a catalogue of abuses.
The Office of Fair Trading uncovered widespread bad and sometimes dishonest practices among firms that claim to offer advice to people struggling with debts (see the Debt Problems guide).
It has told 129 companies, a significant proportion of the 300 to 400 active firms, they will lose their consumer licences unless they take immediate action.
The body found companies are often more focused on boosting their profits than helping hard-up families.
Catalogue of problems
It says misleading advertising is one of the main problems, with many firms claiming their service is free when it is not.
The OFT says advisers also often lacked competence and provided poor advice, without collecting enough information on customers' circumstances.
Nearly all of the firms targeted during a mystery shopping exercise failed to give information on all of the debt solutions available.
The watchdog, which carried out an 11-month review, says in some cases it appeared that business models had been set up to take the maximum amount of money from consumers.
Three quarters of firms charged up-front fees, reducing the amount of consumers' money that initially goes towards repaying debt, while some businesses appeared to deliberately "recycle" customers from one debt solution to another, to earn more fees and extract the maximum profit from them.
Consumers are expected to have paid £250 million in fees to debt management companies by the end of this year. Yet these services are available through debt advice charities and government groups for free.
The OFT says there is also a lack of transparency for consumers, with many firms' websites not making the commercial nature of their business clear, nor setting out the fees charged.
It says this makes it difficult for consumers to distinguish between fee-charging firms and charitable bodies.
Posing as official bodies
In the worst cases, groups were using misleading trading names to make it appear that they are charities or government bodies.
In other cases, firms sought to mis-represent or discredit the services provided by charitable debt advice groups.
The OFT also plans to update its guidance to take into account some of the unfair business practices uncovered, while it will work with the two main trade bodies, the Debt Managers Standards Association and the Debt Resolution Forum, to support initiatives to raise standards.
Ray Watson, director of the OFT's consumer credit group, says: "People who are heavily indebted, desperate and vulnerable need advice which makes their problems better not worse and should not be exploited.
"Debt management firms must be clear about their charges and the options available to consumers. The level of non-compliance we found across the industry is unacceptable.
"We are also looking to the two main industry bodies to lead the way in raising standards and to meet their commitments to make the industry more professional and responsible."
Since April 2008, when the OFT obtained powers under the Consumer Credit Act, it has taken action 37 times to refuse or revoke licences held or applied for by debt management firms.
It has also shut down websites and taken action to stop companies posing as charities, systemic cold-calling and the mis-selling of IVAs.
Andrew Smith, spokesman for the Debt Resolution Forum, says: "We have been working with the OFT to raise standards in the industry for several years.
"We have already put in place two-thirds of the measures that are required to ensure we have an industry that consumers can trust."
Joanna Elson, chief executive of charity, the Money Advice Trust, adds: "We are pleased to see the OFT taking action on this issue. We have long called for better protection from the fee-charging debt management industry for people in debt."
Further reading/Key links
Get help: Debt Problems, Mortgage arrears and Redundancy guides