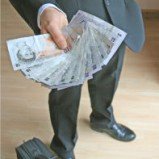 Policyholders who lost money as a result of the problems at Equitable Life will receive around £1.5 billion in compensation, it was announced today.
The sum is three times higher than the £400 million to £500 million that former Appeal Court judge Sir John Chadwick recommended that policyholders should receive (see the Pension MoneySaving guide).
But it is well down on the £4.8 billion that it is estimated policyholders have lost, compared with what they would have got if they had invested their money with another life insurer.
Further reading/Key links
Boost income: Benefits Check-Up, State Pension Boosting, Pension Credit
More on pensions: Pensions Guide, Free Printed Annuity Guide