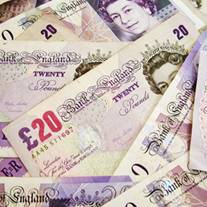 Two advance fee frauds involving over a dozen debt elimination companies have been uncovered, affecting 15,000 victims and netting the companies an estimated £6 million.
Known as Operation Troy, the investigation was made public for the first time this week after ten raids across England on Wednesday. The news follows a year-long investigation by Suffolk Trading Standards and Suffolk Constabulary.
Several arrests have been made, and 31 different companies have now been named as being involved, including 13 debt elimination companies and 18 escort agencies - but the number is still growing.
Suffolk Trading Standards states the fraud ring comprises a "huge network of people" on an international scale. About 60 trading standards officers, police and financial investigators have been involved in the investigation.
How thousands were targeted
In one of the alleged frauds, victims receive cold calls from debt elimination companies. Following promises to wipe their debt, the individual pays £400-£500 - but no service is provided.
The other has been described as an "employment scam" by Suffolk Trading Standards, with victims attracted by the promise of high wages from escort agencies.
Having been assured there are no costs until their first job, victims are then asked for registration fees of £219-£350, but receive no further contact from the company.
Victims have been sharing their experiences on the MoneySavingExpert.com forums, with several reporting losing over £1000, despite numerous calls to the companies.
The companies involved
The growing list of those named includes debt elimination companies First Debt Recovery, First Debt Elimination and Park Lane Services, and the escort agencies Adorabelles, Candy Escorts and Model Couples.
Some of the companies are still trading, and are currently in the process of being shut down.
A Suffolk Trading Standards spokesperson told us: "It will be hard for us to get people their money back. But we are hoping people will let us know if they're a victim as it will give us a greater opportunity to stop these companies from continuing to trade."
Beware illegitimate companies
Dan Plant, MoneySavingExpert.com Money Analyst, says: "Always be extremely wary of giving any money up front to companies when you aren't 100% sure about how they work.
"In this case, the whole debt write-off market has effectively been killed off by court judgements and statements from regulators, so what these seemingly dodgy dealers were promising was never even possible.
"You can search the web, and talk to Companies House and the FSA about companies to get an idea of how legit they are. But ultimately, it comes down to never giving cash if you aren't totally comfortable."
What to do if you've been affected
If you think you've been a victim of any of these companies, contact Suffolk Trading Standards on the Suffolk County Council website or through its Facebook page.
If you were affected and paid by credit or Visa debit card, you may be able to reclaim the money. If you paid over £100 to one of the affected companies by credit card, section 75 laws mean the card issuer is jointly liable for the amount, so contact the card company.
You may also be able to use the Visa Chargeback policy to reclaim if you paid with a Visa debit or electron card, or if you spent under £100 using a Visa credit card. If this is the case, contact your bank.
Further reading / Key links:
Latest list of all companies involved: Suffolk.gov.uk
News story: OFT kills 'debt write-off' industry
Make a complaint: Suffolk Trading Standards Facebook page
Section 75 and Visa Chargeback: Section 75 refunds guide
MoneySavingExpert.com forum discussion: First Debt Elimination