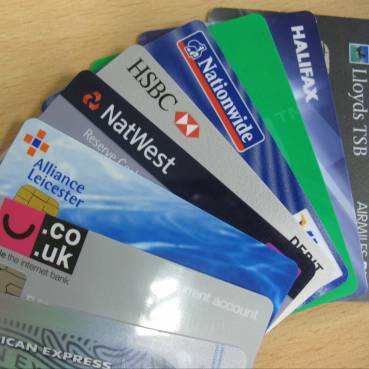 Restricting the interest rates lenders can charge could drive vulnerable consumers into the arms of illegal loan sharks, a trade body warns.
A Private Members Bill on consumer credit was introduced to Parliament last week calling for caps to be introduced on the level of interest that can be charged on unsecured lending (see Martin's MP says don't cap interest rates, cap loan costs blog).
But the Finance & Leasing Association (FLA), which represents the views of lenders, warns that the cap could make it harder for legitimate companies to advance money to some groups of borrowers (see the Debt Help guide).
Risk determination
The group says lenders currently set the interest rates they charge to reflect the risk of the borrower defaulting on their debt.
It says if lenders were no longer allowed to do this, they are likely to withdraw from some markets altogether.
Ahead of a debate on the issue in Parliament today, it warns that rather than protecting vulnerable consumers, the move could leave them with no alternative other than to go to an illegal loan shark if they needed to borrow money.
The FLA also points out that the Office of Fair Trading had reviewed the high-cost credit market earlier this year, and concluded that it met an important need for people who were unable to borrow money elsewhere, while the rates reflected the market realities and complaint levels were low.
Wrong area for MPs to focus on
The group is calling on MPs to consider the consequences for consumers of further intervention in the market ahead of new European and UK lending rules which will come into force early next year.
Fiona Hoyle, head of consumer finance at the FLA, says: "Coming on top of all the recent new regulation, further restrictions will have the unintended consequence of forcing legitimate and responsible lenders to leave the market, or raise their prices, or both.
"We hope MPs will instead focus on the illegal loan sharks who prey on people who are in financial difficulty.
"The real risk now is a society polarised between the credit haves and have-nots. We hope MPs will think carefully about any measures likely to make that worse."
As well as calling for a cap on credit interest rates and charges, the Consumer Credit (Regulation and Advice) Bill, which was introduced by Stella Creasy, Labour MP for Walthamstow, also calls for a levy to be imposed on credit and debit card providers to fund debt advice services.
Further reading/Key links
Cut debt costs: Best Balance Transfers, Cheap Loans, Cheap Credit Card Loans, Reject Credit Card Interest Hikes
Get debt help: Debt Problems