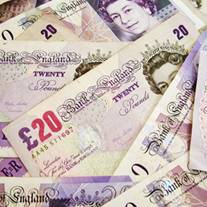 The Government has confirmed savers who join its new pension fund from 2012 will have to pay a premium for up to two decades to cover set-up costs.
The fund, called Nest, will be the default pot for employees whose company does not have its own scheme under plans for all workers to be automatically enrolled in a pension plan (see the State Pension and Pension guides).
However, the extra charge to cover initial overheads means new joiners will be £432 worse off on a £100 a month contribution, discounting any investment growth and assuming the additional fee lasts for 20 years.
The automatic enrollment starts in two years, as it's feared many are not saving for their retirement. Employers must also contribute, though workers can opt-out of the scheme altogether.
Full charges
It was confirmed today those who join the Nest fund will have to pay a 1.8% fee on all their contributions. This charge is temporary to cover the scheme's set-up costs but could last two decades. If you're contributing £100 a month in total, £98.20 will be added to the balance of your savings.
The Nest fund will also come with a permanent 0.3% annual management charge (AMC) to cover general running costs, which means you'll lose 0.3% of the value of your pension pot each year. On a £10,000 balance, that's a £30 fee.
The 0.3% AMC was revealed in March. At the time, the Government said new joiners would pay a fee of around 2% on contributions, though the precise 1.8% figure was only confirmed today.
Many firms already have their own pension scheme but for those that don't, contributions will go into Nest.
A Nest spokeswoman says: "The 1.8% fee covers the start up costs. How long it lasts depends on how many members join but we expect it to go within 20 years."
It is expected Nest will become the largest pension fund in the UK, with between three million and six million members.
Tim Jones, Nest chief executive, says: "Today's announcement underpins our low charge offer – we have a charge level which approaches levels only found in the best of today's pension schemes.
"This is a level that our target market would be unlikely to access without Nest in the market."
'Fair' charges
At the time of the original charges announcement in spring financial advisor firm Hargreaves Lansdown described the fees as fair.
It said there were many cheaper pensions, but also many pricier options.
Critics said early members were being penalised, compared to those who join in future.
Further reading/Key links
Boost pension: State Pension
Pension MoneySaving: Pensions