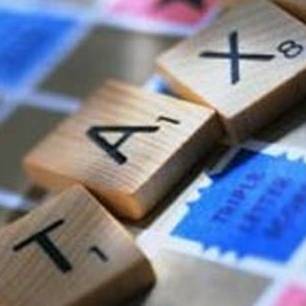 Three-quarters of a million people are set to become higher rate taxpayers as a result of Government reforms to the system.
Around 750,000 people will start paying income tax of 40% on their earnings from 5 April due to the decision to reduce the threshold at which the higher rate kicks in to £42,475, from £43,875 this year, according to the Institute for Fiscal Studies (IFS).
But around 500,000 people will be lifted out of paying income tax altogether, as a result of the £1,000 increase in the amount people can earn tax-free, raising the threshold to £7,475.
Overall, the group estimates the average household will be £200 a year worse off as a result of the tax increases and benefit cuts (see the 2010/11 Tax Breakdown guide and The Tax Rebate calculator).
The Government is also increasing the main rate at which National Insurance is charged from 11% to 12% from the start of the new tax year, while taxpayers will also be charged 2% not 1% on earnings above £42,484.
The changes are bad news for households, with many families already struggling in the face of high inflation and stagnant earnings growth.
The IFS says the reforms will hit higher income households the hardest, with some people in this group also likely to be affected by the new restrictions on how much can be paid into a pension tax-free each year.
It estimates the richest 10% will lose 3% of their net income from 6 April, compared with a 1% loss for the population as a whole.
Those with the highest incomes have already been hit by the new 50% tax rate for people earning more than £150,000 and the loss of the personal tax allowance for those on more than £100,000.
At the other end of the spectrum, people reliant on means-tested benefits will see their incomes hit by the Government's decision to increase payments in line with inflation as measured by the Consumer Prices Index, rather than the Retail Prices Index, which tends to be higher.
CPI was running at 3.1% in September, the month that benefit increases are based on, while RPI was considerably higher at 4.8%.
James Browne, IFS senior research economist , says: "Further reductions in household income are inevitable as government policies aimed at helping to reduce government borrowing from its post-Second World War high are introduced."
A Treasury spokesman adds: "Stable, balanced public finances benefit everyone as they create the right conditions for growth and help keep interest rates down.
"The Government has had to make tough choices but have always been clear that those with the broadest shoulders should carry the greatest burden."
Further reading/Key links
Tax help: The Tax Rebate calculator, 2010/11 Tax Breakdown, Taxing Times