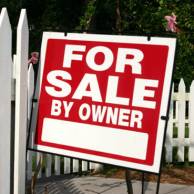 New measures to increase protection for vulnerable mortgage customers and to ensure repossession is always a last resort have been announced by the Government today.
In a triple package of measures, the Treasury said today:
The regulation of so-called second charge mortgages transferred from the Office of Fair Trading to the Financial Services Authority. Often known as secured loans, these are loans where your home is at risk of repossession if you miss payments. Unlike mainstream mortgages, as they are not regulated by the FSA, repossession does not have to be a last resort.


Measures will also ensure homeowners who run into difficulties receive fair treatment, even if their mortgage is sold on to an unregulated firm. Some borrowers find, after taking a mortgage, they have to make payments to a different firm to their lender which has bought the debt. These companies often shows little sympathy to those behind on payments. By mid-2009, unregulated firms had bought 16,500 mortgages worth £1.7 billion.


It will tighten regulation of firms offering sale-and-rent-back schemes to ensure all companies in the sector are policed by the FSA. These companies often buy homes from struggling borrowers at knock-down prices to prevent repossession and charge them rent to stay. There is often no guarantee they'll be able to live there beyond a year.
Financial Secretary to the Treasury Mark Hoban said: "Giving the FSA responsibility for the whole residential mortgage market will simplify the mortgage regulation landscape for consumers and lenders.
"This will ensure that existing second charge mortgage borrowers who fall into arrears or face repossession on both first and second charge mortgages benefit from being regulated by a single organisation, maximising consumer protection and ensuring a more coordinated approach between lenders.
"The measures on mortgage books and sale-and-rent back have been introduced to address a genuine gap in the regulatory architecture, and will ensure consumers will be better protected in the mortgage market."
The Treasury says the measures should be in place by the end of this year, although the start of the second charge mortgage regulation regime may slip into early 2012.
Further reading/Key links
Mortgage cost-cutting guides: The Remortgage Guide, First-time Mortgage Guide, Cheap Mortgage Finding, Ditch My Fix?
Get help: Mortgage Arrears, Redundancy Help