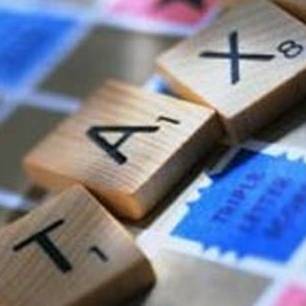 Over three million taxpayers yet to file their self assessment return have just days to avoid a penalty for late submission.
The deadline to send completed online forms for the 2009/10 financial year is 31 January. The fine for missing it is £100.
Anyone yet to register to file online should hurry as it can take up to seven working days to get your log-in details. Including today, there are just 11 working days left.
You can no longer send your form by post as the paper deadline passed on 31 October.
Around nine million people every year submit a self assessment form but only 5.8 million have been received so far by HM Revenue and Customs (HMRC).
If you've yet to file, here's a Q&A guide to help:
Who needs to file a return?
If you were sent notification you need to submit a self-assessment form then you must do so. This mainly applies to the self employed, company directors and anyone with savings or investment income of £10,000 or more.
Those whose tax is deducted by their employer usually DON'T need to submit a form unless they receive self employed income on top from a second job or freelance work.
How do I register to file online?
Go to the HMRC website. There's no need to re-register if you've previously filed a web-based return. You simply use the same log-in details as last year.
While it takes up to seven working days to register, if you think you'll miss the cut-off you won't get a fine if you pay the correct amount of tax on time. So you could always make a payment for what you think you'll owe but if you're under you'll get a penalty of the amount owed or £100, whichever is less.
If you overpay, HMRC suggests you contact your tax office to get a rebate if you don't get one once you've filed your return.
What expenses can I claim?
For the self-employed, you only pay tax on profits after legitimate expenses, so claim back all you're entitled to (see the Revenue's allowable expenses).
What must I pay?
You will owe any outstanding tax from the 2009/10 tax year which must be paid by 31 January or you'll face interest at 3% on late payments.
Most self assessment payers must also pay the first half of what's called a 'payment on account' for the 2010/11 tax year by the same date. This will be half the total tax owed for 2009/10. So if you owe £2,000 for 2009/10, the first payment on account will be for £1,000.
The next half (£1,000 in the example above) must be paid by 31 July, and come 31 January 2012, you'll settle the current year's tax bill, as you're doing now for 2009/10.
You'll only have to make payments on account if your previous year's tax liability was over £1,000. But if an employer (if you have more than one job) deducted more than 80% of that figure you won't owe a payment on account now but must pay the full sum for 2010/11 by this time next year.
What if I'm owed tax back?
After filing, it may be you're due cash back. This may happen if you've only worked part of the year or owe less than the total payments on account you've made for 2009/10. See the Revenue's refund forms for help claiming back.
What if I've yet to register for self assessment?
You must tell HMRC within three months of becoming self employed or you could face a £100 fine. If you've started recently you won't need to submit a self assessment form until January next year.
But if you started in the 2009/10 tax year and have not told HMRC you may get two £100 fines: one for telling it too late and the other for filing your return late as you are still a step away from being able to register online, so it's likely you'll miss the deadline.
If you were company director during 2009/10 or you earned over £10,000 from savings or investments you should have told HMRC by 5 October last year or you also face a £100 fine. Again, you may face a double penalty if in this boat.
See the HMRC website to register for self assessment.
If you only earned very small sums of extra cash or you're a higher rate taxpayer who earned less than £10,000 from savings or investments you need to declare this on a P810 form but the 31 January deadline does not apply here. If you need a form or you are in any doubt, contact your tax office.
Where can I get free help?
You can ask HMRC for advice while there are also a host of charities and agencies that give help completing forms, especially for those on lower incomes. See the Free Tax Help note.
Further reading/Key links
Tax help: 2010/11 Tax Breakdown, Taxing Times