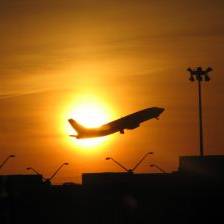 Holidaymakers will be given more protection if their tour operator collapses under Government plans launched today.
Ministers want to reform the Air Travel Organiser's Licensing (Atol) scheme, which compensates package holiday passengers if a firm goes bust meaning their trip is cancelled or they are stranded abroad (see the Cheap Package Holidays guide).
Announcing the proposals in a written statement to the Commons today, Transport Minister Theresa Villiers says: "The proportion of holidays with Atol protection has fallen and it can be difficult for consumers and the travel industry to know which holidays are protected and which are not.
"The proposed reforms will make it easier for everyone to understand which holidays are covered and will restore protection to what looks like a package holiday, but now falls outside the legal definition."
The plans include:
covering "flight plus" holidays where flights and hotels are booked using the same company, such as a website, during a short space of time (to be defined by the consultation), but are not defined as package holidays. At present, only package holidays where you book with a travel agent are covered in most cases.
forcing travel agents to tell tourists if a break is not Atol-protected so they can consider taking out separate insurance
The plans could come into effect early next year.
Villiers says: "Since it was introduced, Atol has provided protection for millions of holidaymakers and I am determined to see this continue.
"Insolvencies in recent years have shown us how important it is that customers are able to buy protected holidays, but recent court cases have only served to highlight the fact that the scheme is in need of reform.
"These changes will remove much of the confusion surrounding Atol, while ensuring operators who offer such holidays provide customers with the financial protection they expect."
When quizzed by MoneySavingExpert.com founder Martin Lewis on Radio 5 Live today on why the plans do not protect travellers who book via different companies, Villiers said: "We will be looking in the future about whether we need to extend protection.
"The key concern here is that people think they are buying a package when it is two separate components."
Last year, 43,637 holidaymakers were repatriated under the scheme and another 132,820 received full refunds when their tour operator went bust.
Villiers told MPs that big tour operator collapses in 2008 and 2010 left the body which funds the scheme – the Air Travel Trust Fund – struggling financially, with the Government underwriting it for £42 million.
Atol was last overhauled in 1995.
Further reading/Key links
Get refunded: Section 75
Cut-price cover: Cheap Travel Insurance
Slash costs: Cheap Flights, Cheap Package Holidays