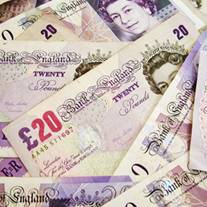 Fee-charging firms are already taking advantage of government cuts that may restrict consumers' access to free debt help due to the closure of many advice centres.
One law firm in Birmingham that charges hundreds of pounds for some services is already deploying mobile centres because of the planned closure of five drop-in Citizens Advice Bureaux (CAB) in the city that offer free help on debt and legal problems (see the Debt Problems guide).
Lawyers2you says it has already seen a "dramatic increase in people coming to our stands" as result of the turmoil. The result is consumers may have to pay for services that are currently free.
Almost 500 advisers across numerous groups may be made redundant nationwide as the £25 million-a-year Financial Inclusion Funding (FIF) given to free debt advice services is due to end in April.
The CAB is worst hit with 300 of its advisers set to go. This led to anger from opposition MPs in Parliament this week.
The future of the CAB's Birmingham drop-in centres will be decided during crunch talks between local CAB officials and city councillors on Monday. The problems in Birmingham are due to local government cuts as well as the FIF.
The rise of fee-charging firms
Many experts warn consumers will be drawn to fee-charging and sometimes unscrupulous companies instead.
Only last month, 50 dodgy debt firms either voluntarily quit the sector, following an Office of Fair Trading investigation, or are likely to have their licences revoked by it due to widespread abuses.
Lawyers2you has set up mobile stands in areas affected by the planned CAB closures in Birmingham.
There is no suggestion Lawyers2you is dodgy. However, its move highlights consumers may soon pay for services that are currently free.
It says it does not charge for initial consultations though consumers may have to pay later for services that would have been free at the CAB.
These include help reclaiming mis-sold payment protection insurance (PPI), negotiating repayment plans with lenders and on other matters such as immigration.
Lawyers2you charges a whopping £500 if it successfully reclaims £1,000 of mis-sold PPI on a consumers' behalf, though it stresses the percentage of any compensation drops as the redress value rises.
CAB denial
The company says it "has worked alongside the Citizens Advice Bureau" over the past year.
A Citizens Advice spokeswoman says: "The firm is neither involved in rotas of solicitors that provide pro-bono advice in bureaux, nor is it on the list of solicitors to whom clients might be referred by the bureaux in Birmingham.
"So what it says on its website about working alongside the CAB seems somewhat misleading."
Lawyers2you chief executive Guy Barnett says: "We can't offer the full range of services the CAB does. We offer free legal advice and even where that progresses, it is often covered by legal aid."
He adds that consumers are often referred by the CAB to fee-charging legal firms anyway.
Further reading/Key links
Get help: Debt Problems, Mortgage arrears and Redundancy guides