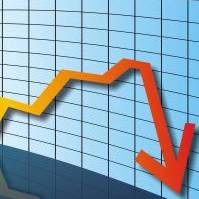 The lowest personal loan rate in over two and a half years was launched today, though many applicants won't qualify for it.
M&S Money has today launched the market's first sub-7% loan since June 2008, according to price comparison site Moneysupermarket.com.
It has cut the rate on loans of £7,500 to £15,000 from 7.5% to 6.9%.
However, huge swathes of applicants may be unable to get the best rate on this or any other top deals.
This is a result of EU rules that came into force on 1 February, which gives consumers less protection than they previously had.
Providers must now offer published rates to at least 51% of successful applicants rather than the previous requirement to offer them to at least two thirds.
M&S has confirmed a minimum of 51% of successful applicants will be offered its best rate but says it is not yet clear how many successful applicants will get it.
Only those with good credit records will qualify for the top deals.
Dan Plant, MoneySavingExpert.com money analyst, says: "Loan rates have been inching down, and breaking the 7% barrier is encouraging.
"Yet it's possible cheap rates are only appearing because lenders don't have to give them to 49% of successful applicants."
Meanwhile, research shows typical £3,000 and £5,000 loan rates are at their lowest levels since 2009 and the average £7,500 rate is at a two-and-a-half year low.
Moneysupermarket.com reveals the average rate on a £3,000 loan is 14.39% (it was last lower in November 2009 at 14.16%). The typical £5,000 loan rate is 10.2% (9.91% in June 2009), while the average £7,500 loan rate is 7.58% (7.53% in July 2008).
However, rates are still some way off the pre-credit crunch lows. In November 2007 the typical £3,000 loan rate was 10.6%, the typical £5,000 loan rate was 7.41% and the typical £7,500 rate was 6.7%.
Further reading/Key links
Borrow for less: Cheap Loans
Cut the price of loans: Slash Existing Loan Costs
How to get help: Debt Problems