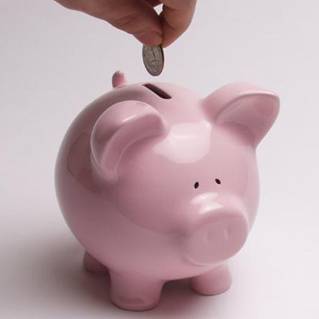 The Post Office will launch a savings account that tracks inflation next week.
The Inflation Linked Bond will ensure some savers better the rise in the cost of living over the next five years as it tracks above the Retail Prices Index (RPI) inflation measure (see the Top Savings guide).
However, as tax is deducted from interest only non-taxpayers are guaranteed to beat inflation. There is also the risk that over the term other accounts will produce a better return if inflation is low.
Research by MoneySavingExpert.com shows the Post Office bond is likely to pay more than other taxable inflation-beating savings accounts. However, such cash pots won't necessarily be the best available deals.
The launch announcement comes after it was announced this week RPI hit a two-year high of 5.1% in January. As no standard savings account can match the rise in living costs most people will see the true value of their nest eggs eroded, if high inflation continues.
How is interest paid?
It is calculated using the annual RPI figure measured each April, plus 1.5%. So if RPI stands at 5% in April 2012 (meaning prices would have risen by 5% over the previous year) interest paid will be 6.5% in year one.
Interest earned is not added to your balance but placed in a separate account. That means in future years you only earn interest on your original deposit not on the deposit plus earlier years' interest.
Although interest is added yearly, you will not receive it all until the account has matured at the end of the five-year fixed term.
When must you apply by?
The application window runs from 22 February to 27 April, although it may be withdrawn earlier if over-subscribed. The term of the account begins on 26 May 2011 and ends on 27 May 2016.
What happens if there is deflation?
Consumers will always get at least 1.5% interest each year as a guarantee.
How much can you put away?
Between £500 to £1 million into the account, and you are only allowed one deposit. Remember that only the first £85,000 of savings per financial institution is protected if a firm goes bust (see the Safe Savings guide).
Can you access the cash?
No withdrawals are allowed under normal circumstances.
However, the Post Office says it will allow early closure in exceptional circumstances which will come with a penalty fee. The Post Office did not define those circumstances or the charge when asked.
What are the risks?
While it is guaranteed to beat inflation before tax, if inflation is low in future, you could get a better deal on a savings account elsewhere.
Also, with a five-year term and little option to switch your cash to a better-paying account you run the risk of other accounts trumping it in that time.
There are currently three other index-linked savings bonds on the market but the Post Office is likely to beat the others.
The exception is if you use the Yorkshire Building Society accounts (below) as cash Isas, as here, tax is not deduced.
They other accounts are the:
Birmingham Midshires five-year inflation rate bond. You earn the yearly RPI rate as measured in March plus 0.25% interest.
Yorkshire Building Society Protected Capital Account Inflation Linked 1. You earn the annual RPI as measured in March plus 0.1% each year. You get an extra 0.5% of the amount deposited if you sign-up before 10 March. The account is also available as a tax-free cash Isa.
Yorkshire Protected Capital Account Inflation Linked 2. You will any growth in the RPI index between March 2011 and March 2016 plus 1.5%. You get the same introductory bonus and it is available as a cash Isa.
Using the example of a deposit of £10,000 and an annual RPI increase of 5% each year of the five-year fixed term, this is what the inflation-linked accounts would pay before tax is deducted:
Post Office. £3,250 (£2,600 after basic rate tax).
Yorkshire account 2. £2,962 (£2,369 after basic rate tax + includes introductory offer).
Birmingham Midshires. £2,625 (£2,100 after basic rate tax)
Yorkshire account 1. £2,600 (£2,080 after basic rate tax + includes introductory offer)
Further reading/Key links
Top deals: Top Savings, Cash Isas, Isa Transfers