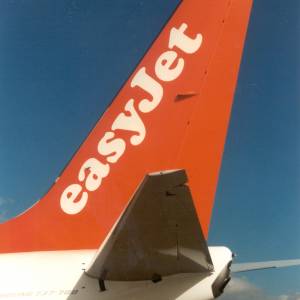 Shoppers who collect Nectar points will soon be able to exchange them for flights on budget airline easyJet.
From 22 March, Nectar card holders will be able to use their points in exchange for flights and taxes to over 550 destinations in thirty countries.
Points will be redeemable at the rate of 0.5p each, the same as if you use them in Sainsbury's stores. So 5,000 Nectar points could be used to pay £25.
Nectar customers will have the choice of paying for easyJet flights in full with points, or using a combination of points and cash.
So for example, if a flight costs £40 then cardholders could spend 8,000 points (equivalent to £40) to pay for it, or alternatively they could use 4,000 points (equivalent of £20) plus pay an additional £20 in cash.
There will be no restrictions on booking flights and Nectar points can be used in exchange for any flights that are available on the easyJet website.
Nectar card customers can currently collect points both in store and online from various retailers including Sainisbury's, Homebase, Amazon and eBay (see the Loyalty Points Boosting guide).
At present every pound spent using a Nectar card usually equates to one Nectar point (or two if shopping in Sainsbury's) and for every 500 points you have, you'll get £2.50 to be redeemed online or by phone for a range of days out, gifts or shopping discounts off member stores.
Dan Plant, money analyst at MoneySavingExpert.com, says: "For anyone with a stash of Nectar points built up and wants to fly easyJet, this is good news, as it means more choice when choosing rewards.
"However, don't start collecting Nectar points just because of this. Other reward schemes allow you to earn points at the same speed, and are worth more than 0.75p if you're canny about what to redeem them for"
Sainsbury's CEO, Justin King, says: "Our customers often ask for new ways to spend their Nectar points and flights are one of the most popular requests.
"easyJet joining Nectar now means that many families will be able to book flights in time for their summer holidays with the points they have collected through simply doing their weekly shop at Sainsbury's."
Nectar estimates that nearly a million Nectar collectors have enough points to pay for flights to popular destinations like Malaga, Alicante, Nice or Amsterdam and approximately 300,000 flights per year will be booked using Nectar points.
How to boost your Nectar points
When shopping look out for deals that will boost what points are worth.
By filling out Nectar surveys or questionnaires you'll often be rewarded with 50 points.
Think about using a Nectar American Express credit card, which could earn you more points when you spend (although always remember to pay it off in full each month).
Further reading/Key links
Cut costs: High Street Haggling, Cheap Online Shopping