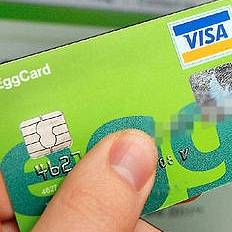 Egg has pulled its credit cards from sale to new customers ahead of the takeover of its plastic business by Barclaycard.
The Egg Money and Egg Card deals were both axed yesterday.
Egg stresses existing customers are unaffected for now, though it is unclear whether they will retain all their perks when the buy-out is complete later this year.
A Barclaycard spokeswoman says it is too early to predict the outcome given it does not yet own the portfolio that includes 1.15 million card holders.
Egg Money customers currently get 1% cashback on purchases (some pay a £12 annual fee) and extended warranty.
Egg card holders mostly recently were offered 0% interest on balance transfers until May 2012. However, Egg says balance transfer and introductory rates will be honoured for the agreed period.
Anyone with an Egg Card or Egg Money card is likely to be sent a Barclaycard when the card roll-out begins in November.
Other Egg customers with savings, insurance, loan and mortgages products will remain with Citi-owned Egg.
Further reading/Key link
Earn while you spend: Top Cashback cards, Cashback websites