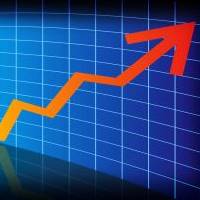 Insurance price hikes could hit consumers sooner than expected following a ban on gender discrimination.
The European Court of Justice (ECJ) yesterday ruled it is illegal for insurers to offer different prices to men and women.
The overhaul comes into full force on 21 December 2012, but many experts expect insurers to hike prices sooner.
As a result of the ruling, young women's car insurance costs are likely to soar, men's annuity rates (which translates into retirement income) are likely to plummet while women may pay more for life insurance and men more for health insurance.
Where one gender loses the other is likely to win, and vice versa, but not necessarily by the same margin. For instance on car insurance, while young women's premiums are expected to rocket by 25%, young men's costs are unlikely to drop by the same amount.
Insurers use gender to help determine a customer's likelihood of claiming. For instance, young men pay more for car insurance as, statistically, they are more likely to have an accident.
We spoke to experts from each of the four key affected insurance sectors on their opinion whether prices are likely to change before December 2012.
Car insurance
Ian Crowder, from motoring giant the AA, says: "The gap between premiums for young men and young women has already started to close. I expect premiums for women to continue to rise before December 2012.
"However, most insurers will probably leave it up until December 2012 to enforce the major bulk of price changes. Although, again, there is a possibility a few will enforce price changes sooner.
"Some price changes are inevitable as the industry works out new ways to measure risk, which don't rely on gender, including the use of 'smart technology' [such as boxes in vehicles that monitor your driving], which could begin to lead to small prices changes to premiums."
Life insurance
Matt Morris, from adviser firm Life Search, says: "We expect prices to move over the next week, with overall prices going up.
"But no-one really knows what's going to happen or how much prices will increase by.
"If consumers are looking to take out life insurance I would advice them to get it now as I expect prices are going to start fluctuating immediately."
Health insurance
Consultant and protection guru Kevin Carr says: "As most rates would be expected to go up, I wouldn't expect to see many changes too soon."
Annuities

Tom McPhail, from Hargreaves Lansdown, says: "I definitely expect to see price adjustments coming into force earlier. By December 2012, prices will already be at the raised rate. It's just a matter of how and when insurers decide to implement it."
Further reading/Key links
Pension help: State Pension Boosting, Free Annuity Guide
Cut costs: Cheap Car Insurance, Home Insurance, Life Insurance
Also see Martin's Should insurance be sexless? blog.
Full ruling: ECJ gender ban