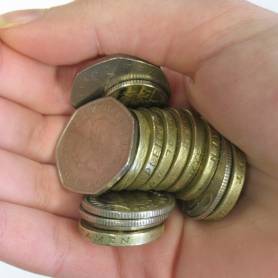 BT has launched an online charity-giving website that provides good causes with almost all of the amount donated.
In contrast, major sites such as JustGiving take 76p for every £10 donated to cover their costs, meaning the charity gets less of your cash (see the Top Charity-Giving Sites guide).
BT MyDonate levies a 1.3% charge for paying by credit card or a flat 15p fee for paying on debit card.
But it will not take extra from donations and it will not charge charities to appear on its site. Websites usually cover their costs this way.
Under the Gift Aid scheme, charities also get 20% tax relief on donations. On a £10 donation, that means they get an additional £2.50 given a taxpayer would have paid £2.50 in tax to come out with £10 in their pocket on the gross wage of £12.50.
The communications giant says its low-cost service is a way of donating extra cash to charity. Any UK-registered charity can join the scheme.
Ian Livingston, chief executive of BT, says: "We've launched MyDonate as we want to ensure that 100% of people's fantastic fundraising efforts and donations go to the charity of their choice."
How does BT differ from other sites?
Bmycharity, which gave more per £10 than any other site before BT launched, does not take any commission from donations but charges charities £180 as a set-up fee. It charges 1.6% for all card payments.
Virgin Money Giving charges charities a set-up fee of £120 and takes 2% of donations as commission. It charges 1.45% on all cards, other than 1.6% on American Express.
Just Giving also charges charities a £15 monthly subscription fee and takes 5% on both donations and Gift Aid in commission. It charges 1.3% for credit cards and 17p for a debit card donation.
Below, we show how much a charity would get on a £10 donation. This excludes any fees they pay to be a member of a website.
What do charities get?
BT
Bmycharity
Virgin
Just Giving
Donation
£10
£10
£10
£10
+ Gift Aid
£2.50
£2.50
£2.50
£2.50
Commission
0p
0p
20p
63p
Card fee
13p
16p
15p
13p
Amount charity gets
£12.37
£12.34
£12.15
£11.74
Assumes payment by credit card.
Further reading/Key links
Top-up donations: Charity Giving, Top Charity-Giving Sites