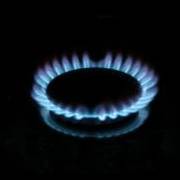 Households have been warned to brace themselves for energy price rises as early as next month as costs for power firms continued to surge because of world crises.

Some experts believe a new round of increases could start in May because instability in the Middle East and North Africa, the Japanese nuclear catastrophe and surging demand from the booming economies of China and India is pushing up wholesale prices – the price suppliers pay for energy.



The wholesale gas price has soared by up to 75% compared to this time last year.

Price comparison site Energyhelpline.com says this has helped contribute to the major suppliers scrapping many of their top deals over recent weeks.

In the last two months, it says seven of the best deals have been pulled.

While the axing of cheap deals only hits new customers, a new round of price rises would hit everyone who is not shielded by a fixed or capped rate.


The Big Six suppliers brought in average price rises of 5.9% last winter, adding £62 to the average bill.

'Possible 15% rises'

Mark Todd, director of Energyhelpline.com, says: "Rumours are rife in the energy industry that there may be more price rises for consumers as early as May.

"Suppliers are seeing wholesale prices continue to rise because of world events and many investors are not happy with some energy company profits and want prices to go up more.

"A major price movement of around 15% is expected between August and November but suppliers are currently thought to be considering smaller price adjustments before."

The typical household energy bill is currently £1,150 a year but this would increase by £172.50 if a 15% price rise was introduced.

Should you fix?

The threat of rising prices has prompted some experts to suggest households guarantee the price they pay per unit of energy by signing up for a fixed tariff.

These deals offer security as prices cannot rise during the fixed term, which usually stretches for a year.

The down side is fixes tend to be more expensive than variable tariffs initially so if prices don't rise you'll be paying too much.

Also, if prices do not rise for a few months, you could be paying too much in that interim period.

The cheapest variable rate from British Gas is currently £895 a year for a typical household. The cheapest one-year fix from Npower costs £963 a year on average.

However, the energy market is complicated and prices vary depending on your region and how much energy you use.

Therefore, it's best to use a comparison site to find the best deals in your area (see the Cheap Gas & Electricity guide for full cost-cutting info).

Anyone who has not switched in the last year should check given the typical standard price – that most will pay – is £1,200 a year.