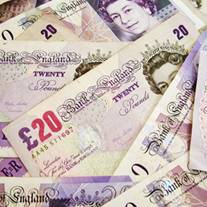 I admit it, I've mis-sold payment protection insurance (PPI).
The recent victory for consumers in the judicial review, which could lead to £3 billion in compensation, brought back the days when I worked in a call centre as a student and was told to flog this product to hundreds of customers (see the Banks lose PPI case MSE News story).
I saw it with my own eyes then. Mis-selling was rife. It was dug deep in the fabric of banks' make-up.
It was a disease that spread to many areas of businesses, infecting not only the victims of mis-selling but the conscience of the staff who were lured and sometimes bullied into flogging this product to unsuspecting borrowers.
That's why I get so irate when I see ridiculous statements from banks and their apologetic trade body, the British Bankers' Association (BBA), trying to defend the indefensible.
Thank heavens the BBA lost the judicial review in banks' attempt to wriggle out of paying those mis-sold in the past, who deserve redress.
Luckily, most banks have stopped selling PPI – to cover loan or credit card payments if you cannot work – meaning fewer consumers will fall victim to this scandal in future.
How did I mis-sell?
I joined a major high street bank while a student around the turn of the millennium to work in its credit card call centre to finance my studies.
I worked part-time for around three years where the focus of the job was to answer basic customer service queries. But a part of the role was also to sell PPI.
At the end of each call I was told to say: "Do you work at least 16 hours a week? If so, you could qualify for free insurance."
Free? Well, the offer was a 30-day trial which the customer had to opt out of if they didn't want to continue. In other words, they could be fleeced for thousands of pounds over many years if they forgot.
This was the first scam. The bank wanted customers to believe they were actually being given something for nothing. Maybe not mis-selling, but certainly out of order.
The rest of the process was fairly simple. If they were interested, we would explain the cost per £100 of debt in a few seconds, tell them to read the literature to check for exclusions and we then read the usual script that no-one listens to, and that was it. People would be ripped off in minutes.
What I didn't say at the time, because we were not told this in training, was that those with a pre-existing medical condition or who were self employed would be excluded from claiming in many scenarios, so the policy was mostly worthless to them.
This was blatant mis-selling. I only learned that when I became a financial journalist and realised how insurance works.
We also explained so little about how exactly the policy worked, what it would cost over time or the limitations when it came to claiming.
Why? Because we didn't know ourselves. We were not told this. Again, mis-selling.
To really take the biscuit, we'd get calls from customers asking us to cancel a policy because they said it was added without their permission by a member of staff in branch or by someone at the call centre.
I never did this but I can see why some staff with less of a conscience did, given the pressure, especially if the job was their career.
How we were cajoled into selling
To make sure we flogged these policies, each team had a PPI board with each team member's name on it.

When we made a sale we were told to triumphantly march towards it and put a tick by our name.
If we reached a certain target we'd be given a choice of vouchers from the likes of Argos, HMV or Threshers. It wasn't much, maybe £10 or £20 a month; I can't remember the exact figure.
It was certainly a lot less than the commission the bank would make each time we made a sale, much to the annoyance of staff.
If a team reached a certain combined target it would get a night out or a day off.
But I wasn't good at selling PPI initially. In a review, I was told my work was good but I had to buck up my ideas on PPI or I wouldn't progress.
So I set about changing. In my employers' eyes I then did well but I now know, in the bigger picture, what I did was anything but good.
We'd also have regular meetings with the person in charge of PPI. She was a very nice lady, but no doubt corrupted herself by her superiors.
She'd make sure we'd sell by standing by the boards and giving regular pep talks. Yet we all knew her presence meant we weren't performing.
It was this constant pressure to sell that meant many would flog policies at all costs, as quickly as possible, which all contributed to the culture of mis-selling.
Time to put things right
I won't name the bank as some of the details are from over ten years ago so there may be mistakes with the precise points even though the bulk of what I said most certainly happened.
I also don't want to implicate individuals who could then be identified as they were simply foot soldiers doing what they were told, often in ignorance, in a much wider industry problem.
Even so, given the scale of the mis-selling scandal it's probably no secret that dodgy practices went on in many call centres and branches nationwide so names are less important.
Do I regret doing this? Damn right, I do.
But I knew little at the time of the implications of mis-selling. I knew little about consumer justice; I was just a poor student trying to earn a few pence to stave off even deeper debt.
The problem was that I was corrupted by the system which is why I'm delighted I'm at MoneySavingExpert.com – even more determined now to help the campaign for victims to get their money back.