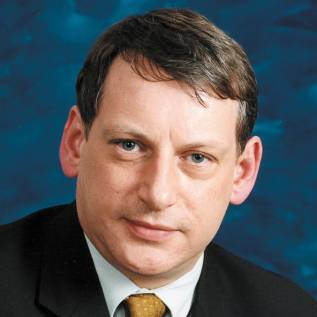 As the payment protection insurance (PPI) floodgates are open, claims management firms have jumped on the bandwagon. Tony Boorman (right), principal ombudsman at the Financial Ombudsman Service, which arbitrates on disputes between consumers and firms, explains whether you should use them.
Large numbers of PPI policies were sold inappropriately by financial businesses but you certainly don't need to use a claims management company to make a complaint.
Making a complaint isn't complicated – and what's more, if you decide to do it yourself, you get to keep any compensation paid.
Consumers who use a claims company are generally charged an upfront fee or a proportion of the compensation (typically 25% or more).
If you sign up with a claims company, check the small print carefully to make sure you know what you're paying for.
Are consumers being driven to claims firms?
Claims management companies can seem attractive to some because they appear accessible, simple and user-friendly.
I believe there is scope for financial businesses, such as banks, to make their complaint-handling processes easier to use.
The more user-friendly businesses are, the more consumers are likely to feel confident about raising any problems with them direct, rather than going through a third party.
There's lots of free advice available on how best to make your complaint, on this website (MoneySavingExpert.com) and on our website.
It's important to remember financial businesses are legally required to deal with complaints fairly.
So if you don't think the business is taking you and your complaint seriously, or if you're unhappy with the way it deals with your complaint, the Ombudsman can help.
We're a free service, set up by law to sort problems between consumers and financial businesses.
Tell us in your own words
The Ombudsman decides cases on the basis of the facts not on how well the arguments are presented.
I prefer to hear from consumers in their own words – it helps us to get more quickly to the heart of what's happened.
If you ask a claims management company to represent you, we will deal with the case in the same way as if you'd complained direct.
People who pay a claims management company to represent them are no more or less likely to win.
The only difference is that if you come to us direct and you win your case you get to keep all of any compensation.
Do claims management companies provide benefit?
Some consumers say they'd never have bothered to complain direct and they'd rather get some money back than none at all.
What negatives do claims management companies bring?
We see some examples of claims management companies who are efficient at providing information and keeping their customers informed. We also see some that aren't so good.
We've seen cases where consumers have paid a claims firm even though it should have been obvious to the company the person had never even been sold PPI.
Where we see poor behaviour by claims management companies we report it to their regulator.
Tips on complaining
If you complain to us direct you simply need to explain in your own words what's happened [after having tried and failed complaining to the PPI seller].
There's no need for any lengthy technical details or legal arguments.
In fact, keeping things short and simple – using everyday language – can make it easier for the financial business you're complaining about to understand what's gone wrong and to see what it must do to put things right.
So try to keep your email or letter short and to the point so it's clear what you're unhappy about.
If you want to complain direct and don't know who you should contact or how to go about it, contact the Ombudsman.
Views expressed are not necessarily those of MoneySavingExpert.com.