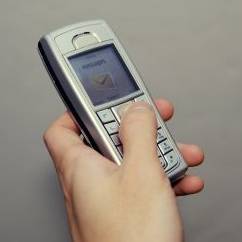 MoneySavingExpert.com today urges the Government to take stronger action to stop claims management firms cold-calling consumers with false promises over mis-sold payment protection insurance (PPI).
A rash of firms are bombarding people with calls and texts stating they can reclaim cash. In many cases, the recipient has never even had PPI.
Even if they were legitimate, the vast majority of PPI mis-selling victims can reclaim for free. Those who use a claims firm often give up 30% of the compensation. On a £2,000 reclaim, that's £600 (see the PPI reclaiming guide to do it for free).
False marketing is not only a problem on PPI, designed to cover loan and credit card payments if you cannot work. Many firms use the same tactics to encourage people to claim if they have had an accident. Some send messages to those who've never been injured.
However, the PPI problem has been at the forefront over recent weeks after the reclaiming floodgates were forced open after the banks lost a key High Court ruling last month. They failed to overturn Financial Services Authority rules that force them to contact many mis-selling victims, which could trigger a £9 billion payout.
One member of the MSE team received a text recently which said: "Our records indicate you may be entitled to £3,750 from mis-sold loan insurance. To claim reply YES to this message." He's never had PPI in his life.
The Ministry of Justice says it can close down firms that make unsolicited cold calls but consumers still regularly complain of them despite consumer groups and more reputable claims firms complaining to the regulator on numerous occasions about them.
'Time to act'
Martin Lewis, MoneySavingExpert.com creator, says: "The range of cold-calling methods employed by claims companies needs urgent reining-in by the authorities.
"Though most people shouldn't use handlers, there's nothing wrong with advertising, yet it's their methods that are out of order, such as texts to those who've never had PPI.
"This type of claims farming should be outlawed – it creates a false promise, and worse, some even purport this made-up figure comes from a database.
"Even if true, these companies would take 30% for doing something that can easily be done for free. Until a crackdown on dodgy ads, we must rely on consumer power to spread the message: don't pay to reclaim."
A spokesman for the Claims Management Regulator, part of the Ministry of Justice, says: "Sending unsolicited direct marketing text communications to individuals is a breach of conduct rules, as are unsolicited marketing phone calls.

"Firms that breach these requirements are subject to enforcement action. This can range from warnings to suspension or cancellation of their licence.
"Meanwhile, we are considering with our partners further ways to clamp down on unsolicited texts. Partners include the Direct Marketing Association, [communications regulator] Ofcom, the Information Commissioner's Office and the major mobile operators."
The MoJ has closed down 353 claims firms in the four years since it began regulating the industry. This is across its entire remit, which is much more than just PPI or cold-calling.
It wants anyone who receives an unsolicited call or text to report it at info@claimsregulation.gov.uk or by calling 0845 450 6858.
How to complain
Everyone who has had a loan or credit card in the past six years should check whether it included insurance. In some cases, banks and card firms added it unbeknown to the borrower.
If you have been mis-sold PPI, first complain to the company that sold it.
If wrongly rejected or you don't get a satisfactory response within eight weeks, you can complain to the free Financial Ombudsman Service, which arbitrates on disputes between consumers and financial firms (see the PPI reclaiming guide for template letters).
Martin adds: "The only people who should even consider PPI claims companies are those whose policies were bought before 2005 from non-FSA regulated companies (ie, not banks or credit card lenders) as it involves court action.
"Also, the financially illiterate, or those with mental health problems. For everyone else, DIY wins."
Chief ombudsman Natalie Ceeney says: "We prefer people coming directly because it is free and you will get all your money. Claims firms charge, yet some people are not aware they can come direct.
"We don't want people misled into going through a claims firm. Claims via that route do not get any priority than coming direct."