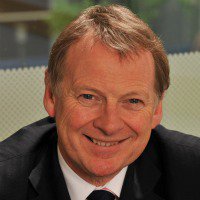 As the Government seeks to shake up the way financial services companies are monitored, the regulator's head of consumer affairs Chris Pond explains what he wants to achieve – and asks for your help too.
If you have a bank account, mortgage, insurance policy or take financial advice you would have come into contact with the Financial Services Authority (FSA), though you may not have known it. In a nutshell, we are the organisation which aims to protect you by regulating the financial firms you use.
However, the Government is planning to replace us and so today we have published our ideas for the new Financial Conduct Authority (FCA). Crucially, this is a great opportunity to make a fresh start and we want your help shaping the future.
Trust in financial services and the firms you use is at rock bottom – that's clear just from reading the comments on the MoneySavingExpert messageboards.
And the fact is that since 1990 a massive £15 billion has been paid to consumers in compensation. That's even before we start adding up the billions payment protection insurance (PPI) customers are now owed.
We've already changed our approach to try and stop big issues before they hurt large numbers of consumers. But the new regulator creates a huge opportunity for a completely fresh start.
A regulator for consumers
The FCA will have new powers created by the government and parliament, and its main aim must be to protect you and give you confidence in the firms you use.
The new organisation has to be more bold and willing to act and less tolerant at the first signs of problems for consumers. In doing this, we must be open and clear with you. We believe that the FCA should also talk directly to the very people who use financial services to understand their points of view and to explain what it's doing and why.
It's no good us just telling you what we think should be happening; we want to be having proper two-way conversations. This way, we can keep in touch with what you actually want and need.
The FCA should put itself in the place of consumers, to see exactly what you are getting from your firm and act if necessary.
Learning from PPI and other lessons
We took over control of insurance sales in 2005 and found lots of problems within the market.
Last year, to ensure customers are treated more fairly when complaining about the sale of a PPI policy or after making a claim, we announced new measures ensuring firms handled complaints properly and gave money back where appropriate.
This is where we want the new FCA to make a difference. It can build on the work we have started to do, including mystery shopping to find out exactly what is being said to you when buying a product; stopping firms selling single premium PPI; and being ready to fight our case in Court.
But while we took strong action to make sure PPI customers get redress we could have acted earlier to limit the growth of the problem. The FCA will make sure fewer cases of mis-selling like this take place.
More power to you – and us
Getting involved when products were being designed and advertised to customers is an important way that problems could be tackled early on.
It would see the FCA stepping in at any stage where it saw a problem. If a footballer isn't fit, the manager doesn't let them play. The FCA could take the same approach to financial products that looked to be unsuitable.
While we won't have the resources to pre-approve every financial product on the market, the FCA could make firms withdraw or change misleading adverts and tell you there is a risky firm or product on the market. Imagine a regulator that has the power to ban products. The FCA can be this.
Tell us your thoughts
This is your chance to help make a better financial future. From now until 1 September we are getting feedback from everyone involved in financial services and we are really keen to hear from you.
I look forward to reading your comments on the site. You can also email your thoughts to FCAApproach@fsa.gov.uk or get your local MP involved and get them to speak to us on your behalf.
You can find out more about the new organisation at www.fsa.gov.uk/FCA
Views expressed are not necessarily those of MoneySavingExpert.com.