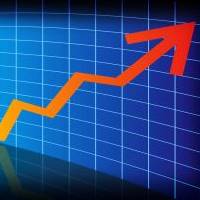 Sky-high energy prices are forcing the poorest pensioners to cut back on their food spending, a report says.
With the major power firms set to hike costs even further this summer, the elderly face a nightmare scenario of having to choose between staying warm and eating enough.
To compound matters, food bills increased at the fastest pace in nearly two years last month as volatile commodity prices continued to lift the cost of living in the UK.
Food inflation hit a 23-month high of 4.9% in May, up from 4.7% in April, according to the British Retail Consortium.
The report comes a day after Scottish Power announced it will raise electricity prices by an average 10% and gas prices by a whopping 19% on 1 August.
As energy firms tend to operate as a herd, the rest of the Big Six are likely to follow over the coming months, due to rising wholesale costs – the price they pay to buy energy.
The study by the Institute for Fiscal Studies (IFS) found the poorest quarter of pensioner households increased fuel spending by 7% during cold snaps, in line with other retired households.
However, they also decreased their food spending by just over 7% during these periods, suggesting they need to save in other areas to cover higher heating costs.
The IFS says: "The reduction in food expenditure is evident only among the poorest quarter of older households and only when the temperature is substantially lower – more than two degrees Celsius – than would be expected for that time of year.
"This suggests policies specifically targeted at helping families during cold weather shocks, such as the cold weather payment, in conjunction with the annual winter fuel payment, do not fully protect all older households from the impact of very cold weather."