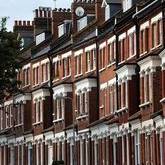 Lenders have slashed interest on fixed rate mortgages, while the number of mortgages available to those with small deposits has also risen, new figures show.
The average cost of a two-year fixed rate loan has fallen to 4.41%, down from 4.5% in May and the lowest level since the beginning of the year, while the interest charged on a five-year deal has dropped to 5.41% from 5.62%, according to financial information group Moneyfacts.
The group says the reduction in mortgage rates was being driven by a fall in swap rates, upon which the deals are partially based, as the Bank of England's Monetary Policy Committee is expected to put off raising the base rate until the final quarter of this year.
But despite the imminent threat of an interest rate hike receding, many homeowners are still keen to fix their borrowing costs, and rising demand for fixed rate deals has helped to increase competition in the sector.
A flurry of lenders have slashed interest on their fixed rate mortgages during the past few days, including big names, such as Halifax, Nationwide, Lloyds TSB and NatWest.
There has also been a further improvement in the number of mortgages available to people with only small deposits, with 31 different loans now available for people with 5% to put down, up from 24 at the start of the year and the highest level since December 2008.
Choice for people with deposits of 10% has also risen to 244 from 199 during the same period, while there are now 545 mortgages available for those borrowing 85% of their home's value, compared with 480 at the start of the year.
Lending levels set to increase
David Hollingworth, of mortgage brokers London & Country, says: "The expectations for interest rate rises have diminished, so the funding costs for lenders have dropped back, and they are passing that on."
He says best-buy deals for people looking to fix for five years had fallen below 5% again, while two-year mortgages were available for just over 3%.
Mansfield Building Society currently has the most competitive two-year fixed rate mortgage at 3.09%, for people with a 25% deposit who pay a £999 fee.
The best five-year deal is being offered by Yorkshire Building Society at 4.39%, based on someone borrowing up to 75% of their home's value and paying a £495 fee.
Although market conditions still remain difficult, the Council of Mortgage Lenders recently predicted that lending levels would increase this year for the first time since the credit crunch struck.
The group has raised its forecast for net lending, which strips out redemptions and repayments, by 50% from £6 billion to £9 billion for 2011, increasing to £12 billion in 2012 as the recovery continues.
The group says lenders appeared to have made good early progress in repaying government support schemes, and refinancing wholesale funding, while credit conditions had eased a little.
But although the rise would be the first increase since 2006, lending levels remain just a fraction of the £110 billion that net lending totalled that year.
But renters priced out of the market
Meanwhile, growing numbers of tenants are finding themselves priced out of the market as rents continue to be pushed up by strong demand and a shortage of supply, research has indicated.
Around 42% more surveyors reported a hike in rents than those who saw a fall during the three months to the end of April, up from 40% more who had seen a rise during the previous quarter, according to the Royal Institution of Chartered Surveyors (Rics).
Although rents increased across the whole of Great Britain, London and the South East continue to see the most notable rises.
Surveyors say rents in some areas had risen so sharply, that previously affordable homes were now out of reach for many people, leaving growing numbers of tenants priced out of the market.
But the high cost of being a tenant was failing to deter people from renting, with many having no alternative due to the large deposits currently being demanded by mortgage lenders.
A balance of 35% of surveyors reported a rise in demand for rented accommodation during the three months, the highest level for more than two years.
Looking ahead, 33% more surveyors are predicting further rent hikes than those who thought rents would fall, with expectations that the cost of being a tenant would increase highest in London, followed by the Midlands, South East and the North.