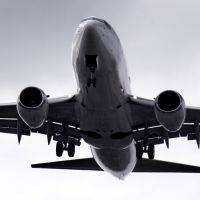 Up to six million extra holidays could be covered by the Air Travel Operator's Scheme (ATOL) if new Government proposals are approved.
A consultation, which opened last week saw proposals put forward by the Government, which could mean up to six million more holidays would be covered by the ATOL scheme.
Key Points
Government announces new proposals to protect holidaymakers
Plans could mean up to six million extra holidays covered by ATOL
It is hoped once the proposals have been approved they will be made into law by January 2012
The ATOL scheme currently offers financial protection for those booking a package holiday abroad via an ATOL licensed travel agent, enabling travellers to complete their holiday or receive a refund if their holiday company becomes insolvent.
Last year over 190,000 holidaymakers were repatriated or received full refunds when their ATOL tour operator went bust.
However, changes in the way holidays are booked since the scheme was first introduced 40 years ago mean there are now many holidays available which look like packages but fall outside the existing legislation, leading to confusion among passengers over their level of protection.
But the reforms, which are currently under consultation until 15 September, would be the biggest overhaul of financial protection for holidaymakers in more than a decade.
What are the proposals?
It is hoped the reforms will bring clarity for consumers and put an end to confusion about the extent of protection available if their company fails.
The key reforms include:
Extending the ATOL scheme to cover "flight-plus" holidays, which are holidays comprising a flight and another holiday component, such as accommodation or car hire, that have been bought from the same company within two successive days i.e, you could buy one component one day and then buy the second component the day after.
Ensure everyone booking ATOL protected holidays will get a recognisable ATOL certificate confirming their rights under the scheme for refunds and repatriation should their travel company fail.
Helping ensure travel agents arranging holidays are fully aware of their legal responsibilities to ensure their customers know whether or not their holidays are protected.
Aviation minister Theresa Villiers says: "As we move into the busy summer period, millions of us will be heading abroad on holiday. While the chances of a holiday company going under are thankfully very low, the impact on those affected can be significant.
"Recent years have highlighted not only how important financial protection is to holidaymakers, but also the fact that the ATOL scheme is in urgent need of reform.
"We have always been clear about our commitment to modernising the ATOL scheme, and these proposals are an important step towards achieving just that."
The new proposals won't cover tickets purchased directly with airlines, UK trips and non-air travel, for example car ferries and the Channel Tunnel.
The Government aims to respond to the consultation in the autumn and it's hoped that the necessary legislation will be introduced by January 2012 in time for the peak holiday-booking period.