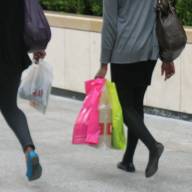 Online shoppers are to be better protected under new EU rules, which were approved yesterday.
The rules, which include giving customers the right to return items within two weeks if they change their mind, were approved by European Parliament yesterday.
Key Points
New EU rules to give online shoppers more protection
They include giving consumers the right to return goods within 14 days
The rules are to be finalised in July and implemented within two years
Consumers are poorly protected when shopping online by current EU rules, which were implemented before the digital revolution.
However, it is hoped the new rules will strengthen protection for online buyers, which in turn will boost consumer confidence, as well as cross-border trade.
The internet is the most frequently used medium for distance selling and last year 40% of EU consumers bought online goods and services over the internet, compared with only 26% in 2006.
The new rules are expected to receive a final approval in July and EU member states will then have two years to implement them.
What are the key new rules?
Consumers will now get 14 days to return goods bought online if they change their mind and they can expect a full refund within 14 days of returning the item.
However, some items, such as car rentals, airline tickets, hotel bookings and goods which deteriorate or expire rapidly, such as food or flowers, will be exempt.


Goods must be delivered to the buyer within 30 days of purchase and the trader will be responsible for any damage or loss of goods during delivery.


Consumers must also be given clear information on the goods ordered and the price. There will also be an end to hidden charges, such as those associated with pre-ticked boxes.
Andreas Schwab, EU Parliament chief negotiator says: "We wanted to regulate mainly off-premises and distance contracts such as online trading, as this is where the most cross-border sales take place.
"We have reached a well-balanced deal which meets both calls from consumers and business interests."