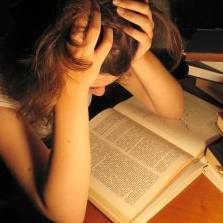 Only one third of pupils correctly understand how the new tuition fees system works, a new survey has revealed.
Findings from the latest survey commissioned by the Sutton Trust charity, highlights how just under a third of secondary school children understand the new English universities fees system, which comes into force for those starting university in September 2012.
When asked about the main source of money students typically use to pay for their higher education, the survey, which was carried out just after the Government introduced its new student finance reforms, found only 31% of pupils aged 11-16 correctly said the money will be borrowed from the government and paid back when they earn over a certain salary.
A fifth of pupils (20%) were unsure about the main source of funding used by most university students, while a further fifth believed the family of a young person will usually pay for university.
A tenth of those asked thought that a young person would pay with money earned before doing a degree, whereas 8% wrongly said a young person borrows money from the government, and then starts to pay it back as soon as they finish their degree.
However, despite uncertainty over how the new student finance system will work and the prospect of increased tuition fees in England, 78% of 11-16 year-olds said they are either 'very likely' or 'fairly likely' to go into higher education.
Martin Lewis, creator of MoneySavingExpert.com and head of the Independent Taskforce on Student Finance Information (see Martin Lewis to head new student finance taskforce news story) says: "This shows the scale of the job ahead that's needed to ensure people understand the new system.
"Thankfully with 11 to 16 year olds there's still time. The real key for now is ensuring that 2012 starters and, where appropriate, their parents understand the new system.
"There are still huge swathes of the population who haven't yet grasped how the system works. Far too many myths and misunderstanding abound."