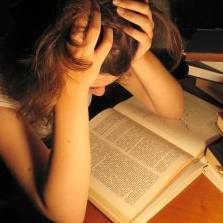 Schools across the UK are being encouraged to offer financial education lessons with the launch of My Money Week and Teen Cash Class Activity Sheets.
MoneySavingExpert.com's new Teen Cash Class Activity Sheets guide, which was launched last week and has been co-devised with the Personal Finance Education Group (pfeg), includes 11 curriculum-approved activity sheets that can officially be taught in schools.
It is hoped teachers will use the Activity Sheets as part of 'My Money Week', which begins in two weeks, to help educate pupils on personal finance.
My Money Week: The annual week, which this year begins on 27 June, is organised by pfeg and aims to raise awareness of money issues in both primary and secondary schools.


Teen Cash Class Activity Sheets guide: It's for key stages 4 and 5 (for ages 14-19) of England's national curriculum and includes activity sheets, exercises and discussions for lesson plans on subjects including credit cards, debt, store loyalty and impulse-buying.

The Activity Sheets follow on from the original Teen Cash Class guide for students and parents, which was launched in 2007.
MoneySavingExpert.com has long campaigned for financial education to be made compulsory in schools and it recently donated £35,000 to the campaign (see Martin's Financial education donation blog).
An All Party Parliamentary Group (APPG) on financial education formed in January and launched an inquiry into money lessons in March, but although the APPG has the support of 215 MPs as well as pfeg, it does not have official parliamentary standing and therefore has no funding, so it relies on external support.
MoneySavingExpert.com creator Martin Lewis says: "While 97% of people support getting compulsory financial education on the curriculum, the big question is: how do we help already overstretched teachers do the job easily?
"It's for that reason we've worked hard to launch the new Teen Cash Class Activity Sheets. Many teachers were already using the guide as part of their lessons, but this way we've helped map it to curriculum activities and, I hope, done much of the preparation work for them."