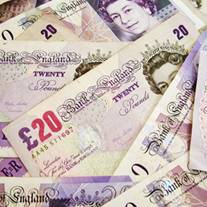 The Government wants to conduct further investigations before deciding whether to cap the cost of payday loans and other types of high cost credit.
Labour MP Stella Creasy, a vocal opponent of sky-high charges, previously proposed a limit on the amount payday, doorstep and hire purchase lenders can charge in parliament in February, to take immediate effect.
This was partially defeated in a vote, though the amendment instead called for ministers to be given more time to consider new measures, to which consumer affairs minister Ed Davey said he will consider.
Key Points
Govt says "little hard evidence" on impact of cap
It therefore wants more time to conduct research
Moves follow call for cap by Labour MP Stella Creasy
The Department for Business Innovation and Skills (BIS) has today announced it needs to carry out further research into the high cost credit industry before it can decide whether to limit charges.

BIS says at present there is "little hard evidence" on the impact a cap would have on consumers and therefore further investigation is required.

Davey says today: "We do not want to force people into the arms of the loan sharks so we need robust evidence of what the impact of this proposal might be before we decide if action is required."

Creasy says: "I am delighted all the hard work put in by the campaign to force the Government to take seriously the problems caused by so-called legal loan sharking is starting to pay off.

"Given the urgency of this, we need to see this [the investigation] happen quickly and to make sure it's carried out by an independent body with no prior connection to this area of policy in order to ensure its impartiality."

As part of the review, the Government has also asked the Money Advice Service to perform a central role in the co-ordination of debt advice.

Lenders sometimes charge over 4,000% interest on payday loans, which results in charges that can add up to a large proportion, or even exceed, the amount borrowed.

However, APRs aren't always the best way to demonstrate the cost as they calculate costs of a year whereas payday loans are typically repaid over a much shorter time.

'Sensible idea'

Martin Lewis, MoneySavingExpert.com creator, says: "A total cost cap is sensible. Here, you limit the total cost of the borrowing, eg, a maximum £25 per £100 of loan rather than an APR limit, though I am still open to the level at which that should be set.

"In fact, for me, the real danger of payday loans is less the APR, even though that can be 1,000%+, it's the rollover effect.

"That's where you borrow, but are then encouraged not to repay it or to borrow more to pay it back, which incurs further costs. Incorporating this within a long term total cost cap would be helpful."

To illustrate costs using real figures, someone who borrows £265 over 30 days pays £86 in charges with one firm, Wonga, which is almost a third of the initial amount. This is a 4,214% APR.

Marie Burton, financial services expert at Consumer Focus, says: "Better protection is needed to stop consumers falling into a debt trap.

"Looking into a cap on high cost credit and the potential impact is something we have called for and we welcome it. But more is needed. The number of payday loans people can take out should be limited to five a year."