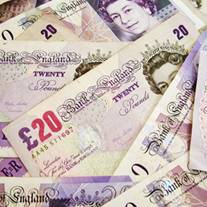 It will soon be easier for consumers to switch bank accounts, as the Payments Council this week pledges to change the current system.
The Payments Council has this week announced plans to make it easier for consumers to switch current accounts from one bank to another, in the hope that it will improve transparency for consumers as well as encourage competition within the banking sector.
Key Points
Payments Council announces plans to make switching bank accounts easier
Plans to be fully implemented by September 2013
The scheme will include reducing how long it takes to switch an account
Only 8% of customers have switched or attempted to switch their personal accounts over the five years to 2010, states research by consultancy firm ACCORD.
The scheme will apply to all members of the Payments Council, which is the majority of high street banks and building societies. However, non-members can also join if they want to.
It is planned for the initiative to be phased in over the next two years and all the changes to be implemented by September 2013
What changes will be made?
The proposals, which will address issues highlighted by both the Independent Commission on Banking and the Treasury Select Committee in their recent reports, are:
Making account switching trouble-free for customers by ensuring any incoming payments are automatically switched to a customer's new account, without the customer having to notify anyone paying in money, for example an employer, themselves.


Reducing how long it takes to switch an account from around eighteen days to a guaranteed maximum of seven working days.


Ensuring all organisations that collect direct debits, or make payments directly into an account, update their own records promptly if their customer changes their account details.


Creating a clearer system, with clarified timescales and consistency across the industry.
Gary Hocking, acting chief executive, of the Payments Council says: "We are looking to give customers total peace of mind that they can switch their bank account with ease.
"A generation ago most people would only have had a handful of regular payments set up on their account but nowadays most of us would struggle to remember all the payments we've signed up to - from regular savings to mobile phone payments.
"This makes it ever more important that the process to switch bank accounts is trouble-free. We want a comprehensive switching system that makes life easy for the customer – so that all outgoing and incoming payments are automatically switched too."