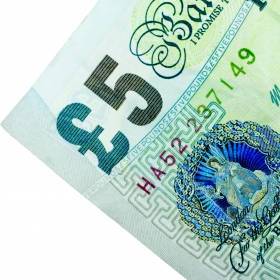 The City regulator has been urged to investigate the millions of pounds wiped off the value of our pensions through "unsuitable advice" which pushes savers into pricey plans.
Lobby group Consumer Focus sounded the alarm today, asking the Financial Services Authority (FSA) to take action to stop advisers telling their clients to switch to pensions that carry higher charges or that carry greater risk.
The FSA estimates 31% of the value of pension pots is lost in fees and charges over the lifetime of a pension, though some experts put the figure at 40%.
Consumer Focus identifies three key problems:
Some consumers are being advised to switch to different pension products, often with higher charges or higher risk;
the trend for products to charge on-going fees, known as 'trail commission' which is paid to the adviser, is increasing. The lobby group estimates £200 million is paid in trail commission every year, which reduces the size of their pot;
disclosure of costs and charges remains complex, making it virtually impossible for consumers to shop around or know what represents good value.
As well as writing to the FSA, Consumer Focus will write to Pensions Minister Steve Webb asking that the Government reviews its policy of no transfers into the new lower cost savings scheme, Nest, which begins next year to house the cash of those who are automatically enrolled into the State's pensions scheme.
An FSA review in 2008 found 16% of files it investigated encouraged unsuitable switching. A further FSA review in 2010 found 34% of advice was unsuitable.
Christine Farnish, Consumer Focus chair, says: "The complexity of costs and charges, despite years of work by regulators on disclosure, make it all too easy for savings that should be going into a pension pot to be siphoned off in costs and charges.
"This complexity makes it impossible for consumers to judge price, and shop around for a good deal as they would in other markets.
"Too many consumers are being persuaded to switch their pension into different pension products which may well leave them worse off. The FSA needs to get a grip on this market and tackle consumer detriment as soon as possible."
The opposite camp
Some advisers have hit back at Consumer Focus.
Tom McPhail, head of pensions research at adviser firm Hargreaves Lansdown, says: "The biggest challenge individuals face over the next few years is to take responsibility for their own retirement savings and make them work as hard as possible.
"Unfortunately, not all the recommendations in this report would improve investors' chances of achieving a decent pension. Most of the necessary reforms are already in place, they should be allowed to work through the system before any further tinkering is contemplated."
Hargreaves Lansdown makes the following points on the issues raised in the Consumer Focus report:
Intermediaries shouldn't receive trail payments unless they are providing an on-going service;
pension consolidation should be encouraged as not all switching is bad;
pension charges are important but not nearly as important as some other factors;
the ban on transfers into Nest should be removed, but not before 2017, when it will become compulsory for all employers to automatically enrol their staff in a pension scheme (though employees can opt out).