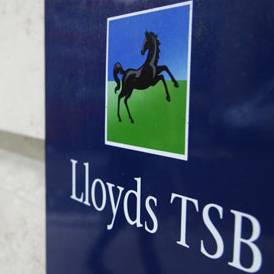 Taxpayer-backed Lloyds Banking Group has become the latest bank to announce a hit to its financial performance due to compensation payouts for mis-sold payment protection insurance (PPI).
The UK's largest bank recorded a loss in the first half of the year after it set aside £3.2 billion to pay mis-selling victims.
Lloyds, which is 41% state-owned, reported a £3.3 billion pre-tax loss in the six months to June, compared to an overall £1.3 billion profit for the same period last year.
Stripping out the PPI provision, the bank saw underlying profits plunge 31% to £1.1 billion as it struggled with the "subdued" economic climate.
The hit comes after the High Court decided that new rules on the mis-selling of PPI could be applied retrospectively, after which the British Bankers' Association pulled an appeal against the decision.
The result means banks must contact those they believe may have been mis-sold in the past.
Barclays reported a 33% drop in half-year profits earlier this week to £2.6 billion after it took a £1 billion hit to cover PPI compensation (see the Barclays hit MSE News story).
Santander revealed PPI mis-selling had cost it £540 million last week, taking its profits after tax and the PPI charge to £300 million (see the Santander £540 million MSE News story).
Complaints down
Meanwhile, Lloyds says it had 24% fewer complaints from dissatisfied customers in the first half of the year.
It received 147,600, compared to 193,799 during the same period last year. This is against a target of a 20% reduction.
Over the period, the group's banking complaints fell from 2.4 complaints per 1,000 accounts to 1.7.