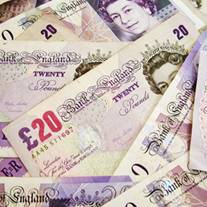 Savers need to be quick to get the market's top easy-access cash Isa, as from Monday it'll be gone.
Banking giant Santander this week announced it will be replacing its Flexible Isa Issue 3, which pays 3.3% and guarantees to be 2.8% above base rate for a year, before dropping to the base rate level.
The next best easy-access Isa is Northern Rock's e-Isa at 3.05%, which is only available via a price comparison site. This has the added boon of allowing you to transfer in cash from previous years' Isas.
From Monday, Santander will offer savers its Flexible Isa Issue 4, which pays a less attractive minimum guaranteed rate of 2.81%, tracking at 2.31% above base rate for a year, before dropping. Santander's Flexible Isas are for new money only.
Every adult can save £5,340 during the current financial year in a cash Isa, which is a normal account other than the fact interest is not taxed. The overall Isa limit, including cash and investments, is £10,680.
Here are the deadlines to apply for the Santander Flexible Isa Issue 3:
In branch: you have until the branch shuts for the week. Some are open on Saturdays. Santander advises customers to ring up an make an appointment with an advisor first. You should have your national insurance number and two forms of ID.


By phone: You have until 4pm on Saturday.


Online: You have until 11.59pm Sunday.
If you're willing to lock your cash away for up to five years, you can opt for a fixed rate Isa. Rates are up to 4.65%.