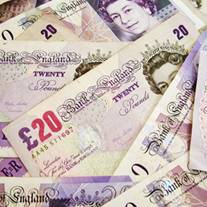 Funding cuts to the Citizens Advice Bureau (CAB) in England and Wales have left tens of thousands in debt with nowhere to turn for help, the charity revealed this week.
The group, which gives free advice to struggling consumers, says substantial cuts to its funding have left fewer people able to use its services.
Key Points
10% cut to CAB funding came into force in April
Biggest cuts from local government
7% fewer have got help
Following on from 10% cuts in April, the CAB recorded a 7% drop in the number of people it advised from 1 April to 31 July compared with the same period last year.
This 7% drop means 60,000 people who would have been helped during the same four months in 2010, have this year missed out.
CAB last year advised more than two million people on over seven million problems.
Real-life impact
The biggest impact affecting CAB funding has been the drop in income from local government.
In 2010/11, nearly half (43%) of CAB funding came from this channel, but as a result of this year's spending review Citizens Advice has received less, meaning it doesn't have the cash to provide services to the extent it previously did.
It has also seen significant cuts to its legal aid funding by the Legal Services Commission, which in 2010/11 provided 15% of the charity's total income.
However, this 10% average figure masks wide local and regional variation, with some bureaux facing much bigger cuts.
For example, the CAB in Nottinghamshire has had a 60% cut in funding from Nottinghamshire County Council, rising to 74% in 2012/13, which means thousands of local people will be unable to get advice.
CAB chief executive Gillian Guy says: "It's now clear that cuts are beginning to disrupt our front line services across the country, just as people struggle to cope with the impact of job losses, reductions in public services and a massive jump in the cost of living.
"We want to be there for all who need us, but when bureaux have their funding slashed, there's simply no alternative to cutting back the help we offer."