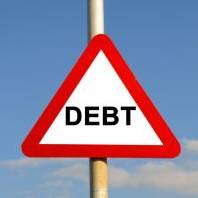 Citizens Advice is calling for tougher sanctions on rogue debt management firms that exploit the vulnerable.
The charity says some firms charge huge sums to already-indebted consumers.
It adds many offer vulnerable people inappropriate advice and force them into further debt with unsuitable products.
Examples of massive fees Citizens Advice found include:
One firm charged a £250 set-up fee and £35 monthly fee in addition to debt repayments.
One client paid £62 a month, of which only £1.13 went to each creditor (loan or credit card firm owed cash). Citizens Advice does not know how many creditors the client had, but it presumes most of the cash went in fees.
Another client paid £155 a month. This included £54 in management fees. The client was on benefits.
Another had £24,000 of debt, and paid £75 a month. He only later realised each creditor only got £1.31, with most going on fees.
The call comes in the group's response to the Office of Fair Trading's consultation on debt management and credit repair service guidance.
The OFT is currently assessing responses to that consultation on proposed guidelines which aim to provide consumers with fees transparency, an explanation of risks and the promise firms won't use misleading claims in ads.
Citizens Advice chief executive Gillian Guy says: "People already struggling, trying to do the right thing, should not be pushed over the brink by unaffordable fees or inappropriate services.
"These guidelines from the OFT set high standards for the debt management and credit repair industry. However, guidelines alone are not enough. Debt management companies have routinely flouted the OFT's guidelines, so these will need robust enforcement.
"The regulator must not be afraid to impose tough sanctions where the guidelines are ignored and to revoke the credit licenses of repeat offenders."
Citizens Advice Bureaux helped with over 3,000 problems relating to rogue debt management services and credit repair in the 2010/11 financial year.