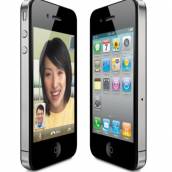 Technology giant Apple has this evening launched the new iPhone 4S.
The phone will be available from 14 October. We don't have tariff prices yet, but we will let you know as soon as we do, though that information is likely to be a few days away.
Key feautres include an A5 dual-core chip making it twice as fast as the iPhone 4, dual-core graphics that will apparently be seven times faster than its predecessor, and an eight megapixel camera, compared to five megapixel on the iPhone 4.
The handset will also contain Apple's new iOS 5 software, which will also be available to download to the iPhone 3GS and 4.
It will include a notification centre to compile texts, emails and calendar reminders; iMessage, which is a messaging system for iPhone users; and the ability to start the camera from the lock screen.