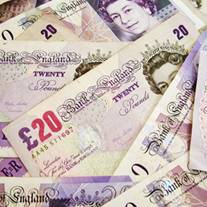 New payment protection insurance (PPI) rules have come into force, which aim to give consumers more information about what they're being sold.
The Competition Commission measures are the first steps in reforming the way PPI is sold.
Key Points
New PPI rules have come into force
Aim to give consumers more information
Ban on immediate sales in April
However, a key new requirement, which bans the selling of PPI at the point of sale, meaning it can only be sold at least seven days after the credit sale, won't come into force until April 2012.
The changes that come into force this week are:
PPI sellers must give consumers more detailed information about what PPI covers, including full pricing information, as well as making it clear that PPI is optional and available from other providers. This information must also be included in any marketing material.


PPI providers must give information to the Office of Fair Trading (OFT) and the Money Advice Service (formerly known as the Consumer Financial Education Body) for monitoring and publication. It has also been recommended that the Money Advice Service uses the information to create PPI comparison tables for consumers.


PPI providers must also provide information about claims ratios (the percentage of people successfully claiming on their PPI) to any person on request. It is hoped this will help consumers establish whether or not they really need PPI.
Most banks generally only sell PPI on mortgage products now, though it is available on loans and credit cards from other providers.
Peter Davis, deputy chairman of the Complaints Commission and chairman of the PPI inquiry, says: "If providers properly seize this opportunity to provide good value insurance products to their consumers then, as a result of these market reforms, we can all look forward to a far better functioning market."