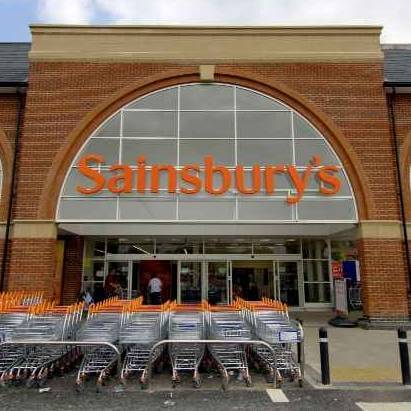 The supermarket price war is about to intensify as Sainsbury's will launch its new 'Brand Match' grocery scheme tomorrow, pledging to take on rivals Asda and Tesco.
The initiative, which runs to end of the year, will see customers get a coupon to the value of the difference if branded grocery goods they buy would have been cheaper at Asda or Tesco.
However, it is only available to in-store shoppers at larger stores, not online and not in smaller Local or Central outlets. What's more, the scheme excludes numerous grocery products so is far from comprehensive.
Key Points
Sainsbury's new 'Brand Match' scheme to launch tomorrow
It pledges to match thousands of branded prices at Asda and Tesco
Tesco launched its 'Big Price Drop' a few weeks ago
It comes only a few weeks after Tesco announced its 'Big Price Drop' which saw the giant slash the price of 3,000 essential products, but at the cost of a cut to benefits of its Clubcard loyalty scheme (see the Tesco slashes Clubcard rewards news story).
How does Brand Match work?
Shoppers who spend £20 or more per shop at Sainsbury's stores and buy at least one comparable, branded (eg, Kellogg's, Ariel, Coca Cola) grocery item will automatically be eligible for the scheme. Supermarket-own items are not eligible for the scheme.
Once at the till, the cost all branded products will be compared to the cost of the same goods at Tesco or Asda.
You'll get the difference between what you paid and the cheapest basket of those items at Asda or Tesco.
If your branded goods cost £15 at Sainsbury's, £14 at Asda and £13 at Tesco, you'll receive a £2 coupon, as that's the different between the Sainsbury's basket, and the cheaper Tesco basket.
Brands on special offer at Asda and Tesco will also be included in the comparison, providing the appropriate number of items are bought. To match against an Asda or Tesco 2for1 offer you need to have two of the same items in your Sainsbury's basket.
How do I get the coupons?
You get the coupons instantly at the till.
They will not be issued online, in petrol stations, in Sainsbury's Local and Central stores and a very small number of super-stores.
How do I use the coupons?
The coupons are valid for two weeks. You can use as many Brand Match coupons as you like in one transaction, as long as the vouchers are of a different value. Brand Match coupons can also be used in the same transaction as non-Brand Match coupons.
Sainsbury's has confirmed this new offer does not mean it will end its existing coupons it provides.
You can redeem coupons in any stores, including Central and Local stores, and for non-fuel purchases in Sainsbury's petrol stations. You cannot redeem them online.
Is the deal any good?
If you're buying the branded products anyway, this could be a good deal, as you may end up making savings.
However, there are a number of limitations, as outlined already.
Asda and Tesco price offers
Both Asda and Tesco also have their own price pledges:
Tesco Price Check: If the value of all comparable items (branded or supermarket-own) in your basket of goods, either online or in-store, is cheaper at Asda, you get the difference as a Tesco voucher.
Asda Price Guarantee: On a basket of comparable items (branded or supermarket-own), if Asda price isn't at least 10% less than the cheapest of Morrisons, Sainsbury's, Tesco and Waitrose, you will get a voucher, redeemable in-store, of the difference.