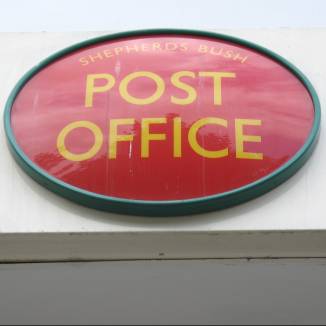 The price of stamps could rise, if new Ofcom proposals are approved.
The communications regulator has announced plans which would enable Royal Mail to set its own prices for the majority of its products.
Key Points
Ofcom proposes Royal Mail sets most of its own prices
Could mean the cost of stamps increases
Prices currently based on inflation
In theory, prices could go up or down if the proposals are approved, though Ofcom says they are likely to rise to safeguard Royal Mail's Universal Service Obligation (USO), which requires it to collect and deliver letters six days a week.
Previously, Postcomm set prices for Royal Mail services based on the retail prices index (RPI) measure of inflation, but on 1 October Postcomm merged with Ofcom, with Ofcom taking over regulation of the industry.
Ofcom proposes to give Royal Mail freedom to set its own prices for products including:
First class deliveries – letters, large letters and parcels.
Second class deliveries – for large letters and parcels up to 1Kg in weight. But NOT standard second class letters.
Standard parcels.
With no cap, the plans could see the price of first class stamps soar. They are currently priced at 46p each.
The price of second class stamps for standard letters could also rise, although Royal Mail would not be able to set this value. Instead, Ofcom is proposing to set a price cap of between 45p and 55p, which would be indexed in line with inflation.
Nevertheless, as second class stamps currently cost 36p each, this could mean large rises.
It is expected that the price of first class stamps will partly be held back by the price of second class stamps, as if the price is too high, consumers would be unlikely to use them, instead turning to second class.
Why the change?
There are concerns that without price rises, Royal Mail will no longer be able to offer its USO to the same standard.
The USO requires Royal Mail to collect and deliver letters six days a week (and packets five days a week) at an affordable and geographically uniform price to every address in the UK.
It also requires that 93% of first class mail must arrive the next day and 98.5% of second class mail must arrive within three days of posting.
Ofcom hopes its plans will ensure that consumers can continue to get an affordable postal service, six days a week, at existing levels of standard.
Since 2006 there has been a 25% decline in postal volumes, with only 62 million letters a day delivered in 2010, compared with 84 million a day in 2006, as customers have moved away from traditional mail to digital technology such as email.
Ofcom's group director of competition Stuart McIntosh says: "The universal postal service, which ensures that letters are delivered to every address in the UK six days a week, is significant and highly-valued by the public.
"However, unless changes are made to the regulation of post, this service is under threat."
The proposals are currently under consultation, which will close on 5 January 2012, and Ofcom expects to publish a decision in spring next year.