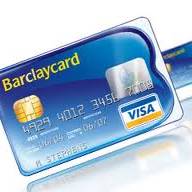 Former Egg credit card customers have reported major problems after the switchover to Barclaycard.
This has left many venting their frustration on our forums at erroneous charges and failed payments.
Egg cards were deactivated this week and replaced by Barclaycards after the UK's largest credit card firm bought the 1.15 million Egg accounts in April.
Barclaycard says the problems have affected "a small number" of customers and says the situation should be rectified by the close of play today.
Three key issues have emerged, according to forum users:
Some direct debit payments have not been collected.
Some have been hit with erroneous interest charges.
Cashback already earned on Egg Money cards is not appearing on all statements. Users have reported only seeing cashback appear for their most recent November statement, when it should have been accruing since March.
Forum user ronin93 says: "It's been a disaster so far. First of all, my current statement shows £10.77 interest charge!!! I pay the full amount by direct debit each month. When I rang them there was no explanation.
"Also no sign of the £66+ cashback I have accrued with Egg. I think Barclaycard will be losing me as a customer."
Another, Esoog, says: "DD not taken. Awaiting reply to message sent yesterday & complaint message sent today. Was assured by Egg the DD would transfer with no problem whatsoever."
What can you do?
Barclaycard says the correct cashback should appear by the close of play today, while it will apply refunds where interest has been wrongly charged by the end of today too.
Those charged interest incorrectly should also receive a letter next week apologising and explaining a refund has been applied.
The card giant also states payment problems have now been rectified so all future direct debits that were set up via Egg should be taken as usual.
Any charges added as a result of a failed payment where Barclaycard was at fault will be refunded, while it says it will not inform credit agencies of a missed payment where it was at fault.
If your payment wasn't taken, it is not currently clear whether Barclaycard will contact you so the safest action is to call it to pay. We will update this story when we know more.
It is worth customers checking their statements next week to ensure all is well. To set up a Barclaycard online account, go to Mybarclaycard.co.uk. Set-up takes a few minutes.
If a direct debit payment that should have been taken was not, double check your credit file in a few weeks to ensure a default doesn't show.