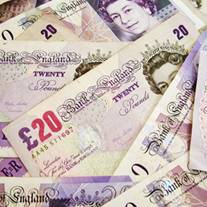 The Government says it may consider allowing child trust fund (CTF) holders to convert their money into a junior Isa in future.
This would allow those in the CTF system to access what are likely to be better deals under the new kids' Isa system, which was launched this month.
Key Points
Government may allow CTF holders to switch to junior Isas
Growing concerns that CTF rates could dwindle
Analysis shows junior Isas already offer better returns
Only children born on or after 3 January 2011 or before September 2002 are eligible for a junior Isa. Those born between 1 September 2002 and 2 January 2011 can open a CTF.
At present, while kids can move account within each system they cannot move from a CTF to a junior Isa or vice versa.
A Treasury spokesman says: "We're focused on getting junior Isas up and running, but once that's done there is the possibility to explore the issue of converting CTFs to junior Isas in the future."
CTFs and junior Isas are similar products in that a cash version of either is tax-free, while investments are tax-efficient.
The problem is many providers are already reserving their best deals for junior Isas. What's more, many providers no longer offer CTFs.
Pressure is growing on the Government to allow CTF holders to switch their money into a junior Isa.
An e-petition calling for the merging of CTFs with junior Isas has been launched.
Cash CTFs vs cash junior Isas
Analysis of CTF and junior Isa cash rates show the top deals that are widely available on each product are similar, at around the 3% mark. The top junior cash Isa from National Counties Building Society is 3.01%, compared to the top cash CTF from Yorkshire Building Society at 3%.
Of those providers that offer both products, their junior Isa rates tend to be higher.
Nationwide Building Society and Skipton Building Society both give a 3% junior Isa rate, compared to 2.1% and 2.65%, respectively, on CTFs.
Meanwhile, no major banks have yet launched a junior Isa. When this happens, it is likely to inject greater competition into the market which could drive up rates.
Dan Plant, MoneySavingExpert.com money analyst, says: "It's great that the Government is keeping an eye on the ball. Currently, cash rates for CTFs and junior ISAs are pretty similar, but as more big players start to launch new junior Isa accounts, this gap may widen substantially.
"CTFs were intended to encourage parents to save for their kids, but if interest plummets – effectively making them second class savings citizens – it's important they have the option to switch."
Investments compared
Those looking for an investment CTF face similar charges to junior Isa investors, but less choice, according to discount investment broker TQ Invest.
Lack of choice is more of a problem in the investment world due to the complicated nature of investments, meaning you may need to sift through many options before finding the right home for your money.
Tom Biggar, head of investments at TQ Invest, says: "If you are a CTF holder, you have to accept you are stuck between a rock and a hard place at the moment.
"You can switch between providers if you are not happy with the charges or the performance of the account, the problem is the choice of CTF providers is limited.
"Junior Isas offer investors better value for money and until the Government makes the decision to allow CTF holders the option to switch, junior Isa holders are going to remain the clear winners."