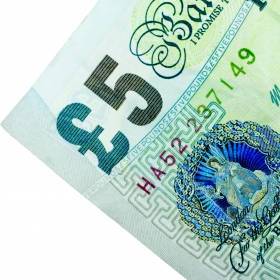 British consumers are being ripped off by scams and frauds to the tune of almost £7 billion a year, but official arrangements to protect them are "incoherent and fragmented", a parliamentary report warns today.
The vast majority of consumer law enforcement is carried out by local councils, but abuses are increasingly operating at a regional or national level, where the protection system is "inadequate", says the House of Commons Public Accounts Committee.
The consumer protection system has failed to keep up with the development of problems involving online shopping, like email scams or fraud using chip and pin and credit cards, the report states.
The Government's plans to abolish the Consumer Focus watchdog and scale down the Office of Fair Trading risk reducing the authorities' capacity to deal with national and regional scams and to keep pace with the latest rip-offs devised by fraudsters, it warns.
The cross-party committee calls on Vince Cable's Department for Business (Bis) to ensure the provision of "a system fit for the modern era", well enough resourced to protect consumers and ensure a robust response to new and sophisticated scams.
Today's report put the cost to consumers of defective goods, dodgy doorstep sales and online fraud at £6.6 billion, with £4.8 billion of it occurring at a regional or national level.
Just £34 million was spent by central Government on consumer protection at a regional and national level in 2009/10, and the figure has declined further thanks to the closure of an £8 million Bis fund to tackle scams and malpractice regionally, say MPs.
The report voiced concern that fraudsters are attracted to these "enforcement deserts" where they can ply their trade with little fear of disruption.
Poor penalties
Meanwhile, penalties for scammers are "often insufficient to provide an adequate disincentive to would-be offenders". In many cases, the potential profit from a consumer fraud can outweigh the maximum available penalty.
Committee chairwoman Margaret Hodge says: "Consumers are being ripped off to the tune of £7 billion a year by sellers of defective goods, dodgy doorstep traders and online fraudsters. But the arrangements for protecting victims are incoherent and fragmented.
"Local authority trading standard services deal with cases within their areas, but rogue traders do not respect local authority boundaries.
"The National Audit Office reports that consumers lose an estimated £4.8 billion each year through regional or national malpractice and the enforcement system for dealing with scams at this level is inadequate.
"It was established to deal with single instances of trader malpractice, such as selling short measures, and has not kept pace with the rise of mass market scams, often perpetrated online."
Bis says the fund to tackle scams on a regional basis saw its resources increased from £8 million to £9.25 million and is likely to expand again next year.
A BIS spokesman says: "We recognise the issues raised by the Public Accounts Committee and will take the recommendations on board in the context of ongoing work to protect consumers."
Mike O'Connor, chief executive of Consumer Focus, says: "More resources and greater co-ordination are needed in the fight against unfair traders.
"This is especially true for those complex and widespread problems that local trading standards officers will find it hard to tackle."