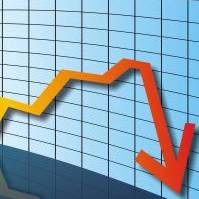 The rate of inflation fell last month, official figures reveal today.
While the increase in the cost of living eased, prices are still rising fast, just not as fast as they have been in previous months. Soaring energy bills, for instance, continue to squeeze household budgets.
The Consumer Price Index (CPI) rate of inflation fell to 5% in October, the Office for National Statistics (ONS) says, slightly down on the three-year high of 5.2% in September, but still more than double the Government's 2% target.
The headline rate of Retail Prices Index inflation, which includes housing costs and is seen by many as being more representative, fell to 5.4% in October from 5.6% in September.
Heavy discounting by the UK's biggest supermarkets, which have been engaged in an aggressive price war, saw the biggest fall in food prices for a September to October period since 1996, the ONS says.
But another utility tariff hike from big six supplier Npower continues to pile pressure on consumers, who are struggling to cope with average wage growth far below the rate of inflation.
A Treasury spokesman says: "Whilst price inflation eased slightly in October, the Government recognises these are difficult times for households as prices continue to be affected by conditions in the global oil and gas markets.
"The Bank of England has forecast that inflation should fall rapidly over 2012 but, in the meantime, the Government is taking action to help consumers with current high costs, including cutting fuel duty and freezing council tax."