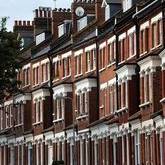 Mortgage rates have already started to creep up and the eurozone crisis could make matters worse.
Consumers hoping to fund the cost of a home could be one of the victims of the economic turmoil as banks have begun charging more to lend to each other, with those costs likely to be passed onto consumers.
Key Points
Mortgage rates could rise to eurozone crisis
First sign of hikes already evident
Barclays, Halifax and Nationwide have recently upped some rates
These inter-bank lending rates are one of the key factors used to price mortgages.
Home loan rates have been falling for months, which has taken them to their lowest ever levels but the first sign of change is appearing.
Figures from data provider Moneyfacts show the average rate of a two-year tracker mortgage rose to 3.58% last month from 3.39% in September, its highest level since June 2010.
The average two-year fixed rate mortgage at 60% loan-to-value (LTV) rose from 3.61% in September to 3.91% in October.
The average two-year fixed rate for a 75% LTV mortgage also rose over the same period from 3.7% to 3.97%.
Lending giants Barclays, Halifax and Nationwide have raised the cost of some mortgage deals over the past couple of weeks.
Paul Smee, director general of trade association the Council of Mortgage Lenders, says: "The backdrop of global and domestic instability makes the future difficult to call."
First time buyers outlook
There are mixed forecasts for first-time buyers and those with small deposits. Some analysts warn the current turmoil in Europe could make lenders more risk-averse and limit the supply of mortgages, particularly to first-time buyers.
On the positive side, the average rate for a two-year fix at 90% LTV, commonly used by first time buyers, fell last month from 5.46% to 5.39%.
More lenders are also coming into the market at 90% LTV. Barclays and Nationwide made such deals available last month.
David Hollingworth, from broker London and Country, says: "Rates for first-time buyers are gradually starting to improve and the more lenders that come into the market the better, as this will drive pricing competition.
"However, a 10% deposit is still a challenge for many first-time buyers to get together and consumers will still have to meet high credit scoring requirements."