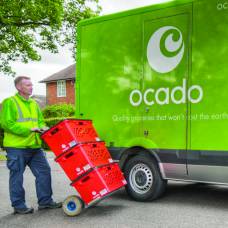 Online supermarket Ocado offers discounts to shoppers who pay for its 'Total Saving Pass' scheme giving customers up to 15% off certain items, but is it worth buying?
Ocado, which sells Waitrose products as well as other brands, has now fully rolled out its Total Saving Pass scheme following a trial that started in September.
It gives customers either 10% and 15% off. However, only 586 branded products are currently discounted under the scheme out of around 15,000 that Ocado sells.
How much does it cost?
The Total Saving Pass costs £8.99 per year, with no cap on the amount you can make in savings.
If you change your mind you have a 14-day cooling off period after signing up to cancel the pass and get a full refund, as long as you haven't made any savings from having the pass. It will auto-renew in a year so ensure you cancel if you don't want it then.
Ocado says the typical saving the average customer could make in a year is £120.
How does it work?
Ocado customers can purchase a Total Saving Pass via their online account. Once done, you can shop under the 'Saving Pass' section on the site.
Non-Saving Pass members can view the page but can't buy at the discounted rates available, though this can help them test if it's worth it.
The Saving Pass price will be listed under each product, alongside how much you would have paid for the standard price.
Discounts from Total Saving Pass products will automatically be applied to your bill.
What products are discounted?
Only branded products are included in the scheme, such as Fairy liquid, Olay cream and Kellogg's Crunchy Nut.
Ocado and Waitrose products are excluded, other than two Ocado fruit and veg hampers.
The majority of products are toiletries, cleaning products, pet food, nappies, cereal, crisps and soft drinks. Fresh foods, on the whole, are excluded.
Examples of discounted products include:
Walkers variety pack of crisps £3.72, instead of £4.38.
Pepsi Max six pack £2.33, instead of £2.75;
Tropicana orange juice with bits £2.95, instead of £3.48;
Pantene smooth and sleek conditioner £3.57, instead of £3.97;
Kellogg's Frosties £2.87, instead of £3.19;
Flash lemon wipes 90p, instead of £1;
Iams salmon and chicken adult cat food £13.22, instead of £14.69.
Ocado says it hopes to expand the scheme to other products but cannot guarantee it will always have at least 586 available.
Will I still get other discounts?
Saving Pass holders who buy goods that are also on special offer for regular shoppers (eg, buy one, get one free) get the bigger of the two discounts, not both.
Ocado also says its Price Match scheme, where it matches the price of identical branded goods at Tesco, will still apply to relevant Saving Pass products.
But if you've got a discount code, such as £10 off your shopping, you get both the discount and the Saving Pass price.
Other Ocado discount passes
Ocado also has separate membership available for a particular range of goods within the Total Saving Pass scheme, that give up to 15% off.
For instance, you could buy a pass just for breakfast or homecare items if you had no plans to buy any of the other products. These are cheaper at £1.99 to £5.99.
Is the scheme any good?
MoneySavingExpert.com consumer products analyst Jenny Keefe says: "If you usually shop at Ocado and buy those specific brands, you could save. For example, if you spent £30 a month on Total Saving Pass products only and get a 10% discount, you'd save roughly £27 a year (including the cost of the pass).

"It's not worth changing your habits to get the discount, though. The big downer is that the Total Saving Pass only covers 586 branded items out of about 15,000, so check if your favourite goods are included.

"It's a clever system: Ocado hopes that by paying for a pass customers will stay loyal and spend more. So don't feel obliged to stick with Ocado if you buy a pass.
"The average family can save 15% a year by trying MoneySavingExpert.com's downshift challenge, without noticing the difference, so try that first. It's all about trying something a brand level lower and only sticking with it if you can't tell the difference.
"Also use online comparison site mySupermarket to find out which online supermarket's likely to be cheapest for your shop."