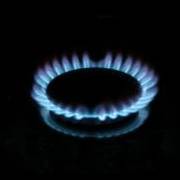 British Gas energy customers with an online account can now alter their direct debit payments each month via the web.
The move, effective from today, will allow anyone who pays a fixed sum to lower or increase their payments.
The caveat is those in arrears may be unable to reduce their monthly expenditure. Meanwhile, customers will not be able to drop payments to such a level that they will build up future arrears. You will be alerted at the time if your request is denied.
If you owe cash at the end of your 12-month billing cycle, you will need to settle the balance.
Energy firms set monthly direct debit payments based on their estimate of how much gas and electricity we are likely to use, but they often get their sums wrong, meaning we either owe cash or are owed money at the end of our billing period.
All energy customers have a right to request an explanation of why their direct debit is set at a certain level and have it changed to reflect their actual usage.
British Gas users could previously only do this by phone.
British Gas online platform
Under the new scheme, online customers who pay by fixed monthly direct debit will be able to:
See if their estimated and real usage is similar. This will only work if British Gas has your meter reading. You can enter it online.
Change payments. If permitted to change payments, there is no limit to how much you can increase or reduce monthly direct debit payments by, as long as they won't put you in deep debt. Users must give five days' notice before their next payment is due before the change becomes effective.
Make one-off payments.
Request refunds.
What should you do?
Paying by monthly direct debit is usually the cheapest way to buy gas and electricity, regardless of supplier, so all users should aim to switch to this method.
If changing your payment, even if permitted by British Gas, don't set it too low as the last thing many will need is a huge bill in a few months.
Ian Peters, British Gas managing director of energy, says: "We're offering customers new ways to manage their direct debits, helping them avoid overpaying when they don't need or want to, but remain on track over the year and avoid the inconvenience of underpayment – or, worse, debt."