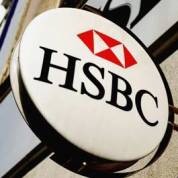 HSBC has widened the compensation net following the revelation salesmen mis-sold investments to the dying.
It says any customer of its NHFA subsidiary, or their relatives, who believes they were mis-sold should make a complaint. Many victims of the scandal are elderly or have passed away already.
The move comes after the humbled bank was forced to pay £30 million in compensation and a £10.5 million fine after the Financial Services Authority revealed this week NHFA encouraged many in their 80s and 90s to gamble their cash on the markets when they should have been offered a simple savings account.
They had come to NHFA for financial advice to fund care home fees.
HSBC, which bought NHFA in 2005, initially said it would write to all customers who joined NHFA from April 2004-onwards and offer compensation to those mis-sold, which total 2,485.
But it now says it will accept complaints from any NHFA customer as thousands more could have been victims of commission-hungry sales staff.
What happened?
Many of these sharks pocketed the higher kick-backs available on risky investments rather than suggesting vulnerable savers instead pick a standard deposit account, which would have been more appropriate.
Many of the investments sold, quite apart from being risky which left investors with little of their lifetime left to make-up any losses, came with a five-year term.
Yet many had life expectancies of less than five years so died earlier.
Within that period, there were also strict withdrawal penalties, and as many used the fund to pay for annual care home fees, they had to pay those penalties to take their cash out.
What should you do?
HSBC says it will contact all NHFA customers from April 2004-onwards over the next two or three weeks to advise them whether or not they are due compensation.
Anyone else should email NHFA@hsbc.com or write to NHFA, HSBC Bank Plc, PO BOX 1888, Coventry, CV3 9WN.
What if the customer has died?
HSBC says it will contact the relevant estate so it can compensate the estate where the customer joined from April 2004.
For those who joined earlier, a relative should write to the address above giving as much details as possible of the customer.
What will the compensation be?
HSBC will put those mis-sold back in the position they should have been had they been given appropriate advice.
This means they or their estate will get back the difference in what their fund is worth (or was worth on withdrawal) and what it should have been worth now had they been placed in a suitable product.
HSBC says customers will effectively be re-advised on a suitable product, with that product varying from customer-to-customer.
What HSBC says
Brian Robertson, HSBC chief executive says: "We will take responsibility for all NHFA customers including those from before HSBC bought the company in 2005 to ensure this issue is entirely resolved.
"I am profoundly sorry about what happened at NHFA and it is only right and proper that we stand fully behind these customers.
"Many customers will be rightly concerned that they, or indeed their relatives, might not have received appropriate advice from NHFA, so we will certainly look at each complaint individually and sympathetically."
HSBC closed NHFA to new business on 1 July 2011.