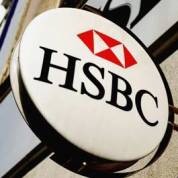 HSBC will issue almost £30 million in compensation to elderly customers who were mis-sold investments.
The bank has been fined an additional £10.5 million by the Financial Services Authority (FSA) as a result of the shocking practices of one of its subsidiaries, NHFA.
Key Points
Greedy salesmen sold risky investments to 80-somethings
Victims had little time to claw back losses before death
HSBC to pay £30m compensation + fined £10.5m
It is the largest fine ever issued to a retail bank.
The horror of the case is that NHFA, bought by HSBC in 2005, sold risky investments to those in their 80s and 90s meaning they had little time to claw back any losses before they died.
Many should have been advised to put their money in a standard savings account.
However, greedy salesmen were often driven by the high commissions on offer from investments but the result was huge losses for vulnerable customers. The average customer age was almost 83.
What happened?
An FSA investigation found that between 2005 and 2010 NHFA advised 2,485 customers to invest in investment bonds to fund long-term care.
Typically, these investments are recommended for a minimum five years.
However, in many cases the individual's life expectancy was less than five years so many died before being able to access their cash penalty-free.
Also, as many funded the annual cost of care from these investments, they had to pay penalties to withdraw early, leading to high charges.
This, coupled with losses from poorly performing investments, eroded the capital in many cases, meaning many had less money than they started with.
A review of a sample of customer files found 87% were sold unsuitable investments.
The total amount invested was close to £285 million, meaning the average amount invested per customer was approximately £115,000.
Tracey McDermott, acting director of enforcement and financial crime, says: "NHFA was trusted by its vulnerable and elderly customers.
"It breached that trust to sell unsuitable products. This type of behaviour undermines confidence in the financial services sector."
How will compensation work?
HSBC says it will contact all NHFA customers who joined from April 2004 in the next two or three weeks to advise them whether or not they are due compensation.
It will put those mis-sold since then back in the position they should have been had they been given appropriate advice.
This means they will get back the difference in what their fund is worth (or was worth on withdrawal) and what it should have been worth now had they been placed in a suitable investment or savings product.
HSBC says customers will effectively be re-advised on a suitable product, with that product varying from customer-to-customer.
What if the customer has died?
HSBC says it will contact the relevant estate so it can compensate the estate.
What HSBC says
Brian Robertson, HSBC chief executive, says: "I fully accept that NHFA failed to give suitable financial advice to some of its customers. This should not have happened and I am profoundly sorry that it did.
"We are undertaking a full review of the advice given to impacted customers and I can guarantee that every customer who is found to have not been treated fairly will not be disadvantaged."
"At this stage NHFA customers do not need to contact us. We will be contacting them directly during the coming weeks with the aim of putting things right as quickly as possible."
HSBC closed NHFA to new business on 1 July 2011.
The bank stresses the majority of the NHFA advisors were self employed not HSBC employees.
Earlier this year, Barclays was forced to pay £60 million compensation and was fined £7.7m after the bank mis-sold risky investments to those who wanted a safe haven for their cash.