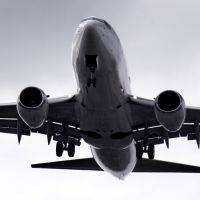 The Airmiles reward scheme completely shuts on Thursday evening, leaving passengers with just hours to exchange points for free flights. However, there is no guarantee your chosen flight will be available.

Afterwards, the 2.2 million Airmiles members will have to pay taxes and charges under the new Avios scheme when redeeming flights, which can amount to hundreds of pounds per journey.

A return from London to New York will cost £300 plus the points. The hike has been met with anger by many members who will see the value of their rewards drop.

Airmiles was replaced by Avios on 16 November, though there was a month-long window, which will shortly slam shut, to redeem under the old rules.

How to book using Airmiles

The option to book this way is only available by phone as the Airmiles website has closed.

You must do this by 8pm on Thursday on 0844 49 333 99.

The challenge will be to find a suitable flight. Seats for those on any flight reward programme can be hard to come by at the best of times as the number of seats per plane is limited.

Avios says there are "millions of seats available" under the Airmiles rules though many have reported trouble booking their chosen flight, possibly due to the rush to beat the deadline.

What's happening?

Airmiles is effectively being merged with the British Airways Executive Club and Iberia Plus, which are the frequent flyer programmes for both airlines, to form Avios. Most flights available will be on BA, with the majority of the rest on Iberia.

The British Airways Executive Club and Iberia Plus brands will remain, even though miles will be called Avios miles.

A few former Airmiles members, such as those who fly short-haul from non-London airports, may be better off under the new Avios scheme.

To find out what the change means for former Airmiles members and current BA members, see the Airmiles scrapped MSE News story.